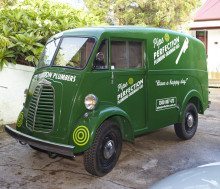 Want to WIN a chauffeured ride to work, school or sport in Pippy, a vintage J-Van and the Head of Happiness at Pipe Perfection Plumbers?
To enter, colour in this awesome picture of Pippy using your best skills and you could win a chauffeured ride for you and two guests in Pippy to your work, sport or school!
Research has recently shown that kids aren't the only ones who benefit from colouring in, so this is a competition for kids and adults alike!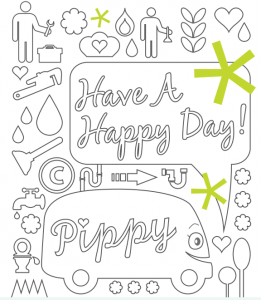 How to enter
Simply print out the colouring in page (pictured on the left) and submit your entry via one of these ways:
The competition runs from 29th September 2015 to 30th November 2015 and is open to all ages.
As Pippy is getting on a bit, she can't travel too far from home, so she can only make trips up to 7.5kms from Marrickville.
Each entry will be individually judged and the winner will be determined by the promoter based on the skill of the entry relative to age. So please include the entrants age.
For full terms and conditions click here.