Oh no! Is that a bathroom leak?
You're happily brushing your teeth when some water in the corner of bathroom catches your eye. Is it simply some overflow from your recent shower? Or is it … a leak?
Realising that you have a bathroom leak is usually the easy part. You might see:
Puddles on the floor in front of the bath/shower
Wet patches/paint blisters on walls adjacent to your bathroom
Wet floors/carpets adjacent to your bathroom
Wet patches on the ceiling below the bathroom
Finding the source of the leak is a different kettle of fish. Water often travels away from the leaking point and causes damage somewhere else. In fact, water seeping into your home can be an unseen issue that causes structural damage, damp and attracts white ants.
So don't delay! Call Pipe Perfection Plumbers on 1300 007 473.
Our plumbers are experts in leaking showers and will:
Thoroughly test the entire area
Find the exact source of the leak
Double check for multiple bathroom leaks
Carry out a long-lasting repair.
Not convinced you need advice from a professional plumber? Read about this plumbing mistake that cost a client thousands of dollars.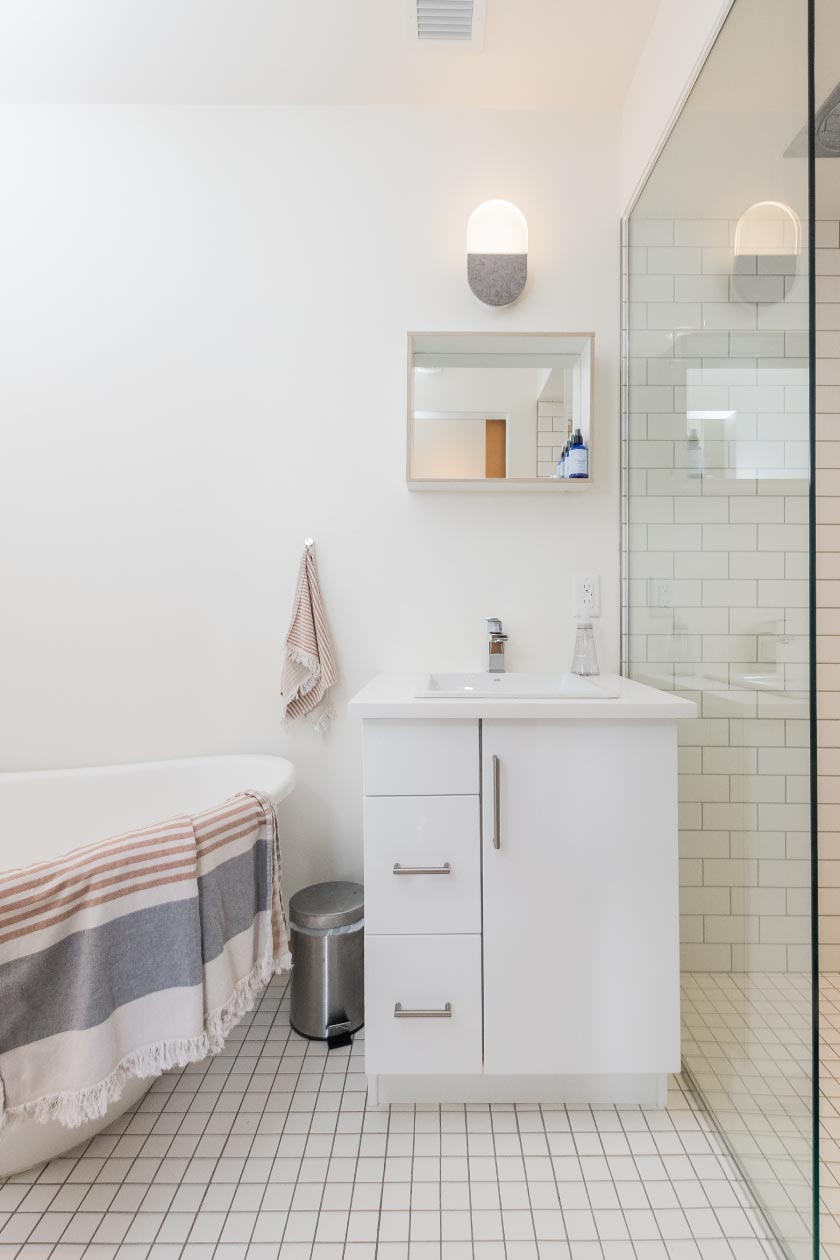 Is your bathroom leak a pain, or a serious problem?
A lot of questions will spring to mind once you notice you have a leak in your bathroom. Where is it coming from? Will it be a big job to fix?
We have put together this handy FAQ about bathroom leaks to help but the first question you should answer is whether or not you have a constant leak, or do you only notice a problem when someone has taken a shower?
A constant bathroom leak is most likely to be a fault with a plumbing pipe behind the bathroom wall so it's time to call a plumber. A leak like this could be damaging the structure of your home, attracting white ants or causing damp. None of which is desirable!
An occasional bathroom leak (i.e when you use the shower or bath) could be either:
Water getting behind tiles because the shower is leaking and no longer completely waterproof
A leaking shower screen
If a leaking pipe has a tiny hole, it can appear as though its only an a occasional leak
It's important not to rush into a quick fix or knocking holes in your bathroom until you are sure you know the reason for the leak. Pipe Perfection Plumbers use a range of professional diagnostic tools to find the exact source of the leak and install a long lasting repair.
Remember we offer a 100% Happiness Guarantee! If you're not happy, you get your money back.
Some problems – constant leaks in the bathroom or shower, major or persistent leaks – really are best left to qualified plumbing professionals. So call Pipe Perfection Plumbers before it's too late.