We know trying to choose the right plumber can be tricky. That's why we start helping you out before you commit to a thing.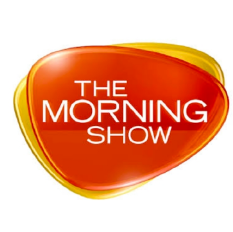 Discover what Sydney has to say about Pipe Perfection Plumbers
The team at Pipe Perfection Plumbers have helped thousands of Sydney home-owners solve their plumbing problems and save $$$. Don't take our word for it… here's what our happy customers across the inner west and eastern Sydney suburbs have said

Jennifer May
03:09 01 Dec 23
Great local plumbers in the Inner West area. Pipe perfection did a very professional job replacing some old pipes in our home. Fantastic workmanship - would recommend!

Andy Wilson
04:47 30 Nov 23
Used PP a couple of times now - replaced a in-wall Cistern, and a busted water heater. Both times they were fast, polite and conscientious. All you can ask for from a Tradie really!

wendy trenzado
03:57 29 Nov 23
Pipe Perfection Plumbing we're very efficient and quick to fix the burst hot water system.They were very professional with their assessment and provided a great result. The communication was very good and thorough. The work was precisely done and all questions answered. I recommend them highly and would use them again in the future.

Anne-Marie Elias
02:38 29 Nov 23
Just the most honest and efficient and lively plumbers. Highly recommend these guys for any job 🙏🏼

Annie Swanton
05:12 24 Nov 23
I have been using Pipe Perfection Plumbers for a few years now and they are a great team. Always responsive, polite and professional. No mess left after either!! Highly recommend their services.

Lorne Fogarty
01:49 24 Nov 23
After a single experience dealing with Pipe Perfection Plumbers, and specifically the tradesmen Che and Alexei, I can say they exceeded my expectations. The job was performed over two days (which was what they initially suggested when quoting).1. They arrived on time.2. They worked flat out the whole time (two days) that they were here. There was no mucking about, no time-wasting.3. They overcame several challenges involving limited work space and existing old fittings and pipes.4. They put everything I wanted, where I wanted it.5. They were polite, happy to communicate what they were doing, and happy to answer any questions I had in a manner that a layman could understand.6. Upon completion, they left the work area clean and tidy.7. There were no mid-job hidden charges or surprises of any kind.8. I felt that they communicated excellently during the quote, some changes I made after the initial quote, and during the performance of the work.In summary, Che and Alexei were thoroughly professional, approachable and friendly, and highly competent.* Other than as a customer, I have no affiliation or relationship to the staff or business of Pipe Perfection Plumbers.* I was not offered incentives to write this review.

Adam Farrar
03:40 23 Nov 23
Friendly, efficient, helpful. Arrived promptly. A good experience.

Marina GLEESON
22:46 12 Nov 23
Highly recommend. Outstanding service. Friendly professional tradesperson explained the process of checking my leaking pipe from the bathroom and gave me options. The plumber then gave me some options and ideas on what to.do next with my bathroom. Very satisfied with using the company, therefore highly recommend.

These guys were just the BEST find. Shane and his team were damn impressive. They were punctual, prompt, professional, knowledgeable and provided very good advice by making suggestions that actually benefited me and enhanced my replacements and somewhat urgent repairs instead of just doing the minimum just to get the tasks finished. They also cleaned up afterwards and just generally had commonsense, were friendly and just incredibly easy to deal with. They also saved me a lot of money by pointing out that Sydney Water would do one of the big tasks for free (which they could've very easily done themselves and charged me for).I seriously cannot fault them, HIGHLY recommend them!

Tony and Fay Stodart
07:37 10 Nov 23
Pipe Perfection Plumbers arrived on time, quoted the work required on our bbq quickly and thoroughly and were able to complete the job on the very same day. Very happy. Thank you Shane and Grant. Would highly recommend👍👍

JULIE HUGHES
04:44 09 Nov 23
The team at Pipe Perfection are now like part of the family and always ready to help with any plumbing issues . They are always helpful and polite and go out of their way to solve any problems and find solutions.

gardenamateur
05:18 08 Nov 23
Very professional outfit, their focus on customer service made them easy to deal with. They installed new taps inside the house, and replaced ancient cracked terracotta pipes outside, laying new concrete to the side path (good job, Nick!). Very reliable at showing up on time, and cleaning up afterwards. So if we need more plumbing work done later on, we'll call them first.

John McLean
22:28 04 Nov 23
Great job, courteous and professional. Would definitely recommend.

Amanda Hawkins
02:48 02 Nov 23
I was very happy with the work completed by Pipe Perfection.

Maisie Cohen
10:05 01 Nov 23
Had a great experience with these guys, they were super friendly, fast and did a great job! Would definitely recommend and use their services again.

Eugenie White Saunders
20:50 30 Oct 23
I have used Pipe Perfection Plumbing for over 10 years at various residences. Their service is always professional, reliable, and trustworthy; and I have always found their staff to be very friendly and polite. A fantastic business to deal with.


Veronique Bottrill
00:53 26 Oct 23
The installers are so couteous and efficient.They fitted me in to get the job done asapI would highly recommend them

Denise Litchfield
21:22 25 Oct 23
From the 1300 number to same day service Shane from Pipe Perfections did an awesome job and went out of his way to guide me through the decision process and install new taps that will last another ten years.

Julie Regan
00:53 24 Oct 23
Great service from the friendly guys at Pipe Perfection plumbers. They were very responsive to our request for service, arrived on time, completed the job within no time, & left no mess. Highly recommend them for your plumbing needs.Thanks Darren, Shay & Lexie.

Highly recommended. Not only did they return calls, they were prompt, explained the job, were efficient and clean . Five stars is not enough.

Susanna Khouri
08:01 10 Oct 23
Clear explanation of work and cost. Always responsive and great customer service. Highly recommended.

Kieren Heikkinen
10:51 01 Oct 23

Robert Helstroom
05:58 26 Sep 23
Once again, Pipe Perfection lived up to the company's claims. The installation of our Reclaim Energy heat pump and separate storage cylinder by Che and Lachlan was done with much care and attention to detail. Lachie's neat pipework and diligent following of the manufacturer's installation and commissioning procedures means we now have a well engineered and installed low greenhouse emissions water heater. Thanks guys!One year on and we called on Pipe Perfection to repair a broken stormwater pipe under the driveway apron. Another top job - this time by Grant and Jake who took great care to ensure the pipework was under no stress by being properly aligned and that the driveway was patched to better than new.

Eric Parisi
01:47 26 Sep 23
Highly recommended plumbers, Pipe Perfection Plumbers replaced our old toilet and plumbing all within one day. They were on time, polite, fast and efficient we were extremely happy with their service. Thanks to Darren and all the crew from Eric.


I found pipe perfection very professional, handled jobs with care and performed in a timely manner. I got a few plumbers before but they were disappointing. Pipe perfection think outside the box and gave me the best solution. Highly recommended.

John Borland
21:20 13 Sep 23
We are very happy with services provided by the team at Pipe Perfection. They turned up on time, carried out emergency repairs and cleaned up very well.They explained our options for long term resolution of our plumbing problems and have helped liaise with Sydney Water to fix a problem beyond our boundary.We highly recommend Pipe Perfection for their expertise, great communication and friendly service.

Completed the job on time and cleaned up. Got to love that.

Brayden Morris
04:15 12 Sep 23

Marie-Louise Dreux
11:09 21 Aug 23
A very professional and reliable company that I have no hesitation in recommending wholeheartedly.

Cristobal Peñailillo
22:39 08 Aug 23
Fast, reliable and professional

Elena Truhin
02:42 08 Aug 23
I had a fantastic experience with this plumbing company. Their work was not only professional and top-notch, but also done with a touch of care that truly impressed me. They charged a fair price for their services, and the final results exceeded my expectations. Not only did they complete the work flawlessly, but they also went the extra mile by tidying up thoroughly after themselves. I couldn't be happier with their service – a truly wonderful company that I highly recommend.

Katy McEwen
04:34 02 Aug 23
We were very happy with the service from Pipe Perfection, who recently replaced our sewer and stormwater. They were punctual, professional, friendly and communicated well throughout the job, keeping us updated every step of the way. We will absolutely use them in future and wouldn't hesitate to recommend to friends and family. Great job team!

Leana Chow
05:44 13 Jul 23
100% recommend using pipe perfection plumbers! Our experience with Pipe Perfection was amazing! We had a leak in the bathroom and gas leaks. Che came around really quickly and gave us such a thorough quote and detailed our options really well. They were able to make the foxes really quickly and did a great job. We're super happy with the results and will use them again for our future plumbing needs.

Nicole and Ricky
00:43 09 Jul 23
I used Pipe Perfection for the first time and they didn't disappoint. Darren arrived within the hour after I called to sort out my blocked drain. He and Alexi came back at the agreed time, which helps around my work meetings working from home, and they resolved the issue in a timely manner. Darren explained what needed to be done and was clear with the additional time and pricing when the blocked drain appeared to be a lot more difficult. They were professional, prompt, reliable and pleasant to deal with. Darren was patient answering my questions. They made sure they left the place clean and tidy, constantly taking off their boots as they walked through the house. 5 stars for customer service.

Stephen Ward
06:16 04 Jul 23
From my first phone contact I was impressed with the professionalism of this company. A plumber arrived on time next day and gave me clear information and options in a written quote. Accepted work was completed same day including thorough cleaning up

Martin Green
04:59 01 Jul 23
Grant and the team, professional, good communication and service.

Tjaart van der Walt
02:01 24 Jun 23

Ann Livingstone
00:20 23 Jun 23
Amazing, respectful, professional service very thorough work backed up by a full 6 year guarantee.

Brian Thrift
22:47 18 Jun 23
From phoning for assistance on a Friday afternoon, I had a plumber at my door within 15 minutes. They were extremely polite, friendly and helpful. I would definitely use them again.

I would definitely recommend Pipe Perfection Plumbers. They were courteous, clean, honest, and professional. They laid out all the options for us and were extremely helpful during quoting. I had complete faith in their work and they did a great job.

Excellent experience with the team - Ché, Luke, Daniel and Alexei. Very quick response time, take the time to explain recommendations and actions, efficient service and great job overall. Highly recommend.

Linda Pedersen
03:24 30 Mar 23
We are extremely satisfied with the re-roofing work done for us by Pipe Perfection. The team was professional, efficient, and the end result looks fantastic.

Charles Cortbawi
07:02 28 Mar 23

Pedro da Palma Rosa
03:41 21 Mar 23
Service was prompt, professional, friendly and job well done at a fair price.

The job was great, Grant and Shea from Pipe Perfection were fast, professional and friendly, would definitely use their services again.Thank you!!

Chloë Mason
23:16 30 Jan 23
Quick response, clear explanation, problem fixed... continuing to use Pipe Perfection! Slondile Amanda Mncwabe
17:25 23 Jan 23
MR Lukas Sulicword is wonderful! he helped me get my first profit. he made the entire process smooth and I felt completely supported after investing $1000 he made over $10,500 for me in a week. I highly recommend him to anyone who's planning of joining the cryptocurrency market. Contact him
Email:lukassulicworld941@gmail.com Or WhatsApp:+1 (609) 701-2234

paulcastaway
01:06 22 Dec 22
Pipe Perfection, are just that. Perfection! I couldn't recommend them more. They are five stars- plus. The job they had at our property was huge and they handled our massive problem with ease, care and top professionalism. Down to earth, honest and hard working, am very grateful to the whole team, especially Darren. His clear communication was very appreciated and Dan, Alexi and Simon were all magnificent to deal with and nothing was too big for them to handle. I am deeply grateful. 🙏🏻 Tetelo Wãgà Mãlåtji
00:39 07 Dec 22
A lot of investors are confused and go into deep research, for a trusted and legit platform to trade and invest in. I was also looking for the best not until I read good reviews and recommendations about Mrs vanessa william fx, With her great skill of trading and mining made a good profit for so many in their trade account. I was amazed how happy many investors wrote good comments about her. I contacted amazing account manager Mrs vanessa william fx and invested with her with believe, and trust just as the way she replied me. I earned a very good profit and made my withdrawal successfully directly to my Bank account and gave back just 10% from my profit of $8,050 weekly investing with a minimum of $500. I am very much happy to have met with she I made, and my second withdrawal and I can now trade and mine on my own and earn good profit while sitting at home. I known this is inappropriate but this is my little way of showing gratitude and appreciation to her.. If you wish to invest you can contact her via
WhatsApp:+1 (336) 612-4060
Email;vanessawilliam353@gmail.com

Katie Hepworth
00:01 25 Nov 22
We used the to replace our stormwater system and upgrade sewer pipes. They were really easy to deal with and looked for solutions to save money without compromising on the quality of work.

google user
22:19 04 Nov 22

Joseph Antonios
23:06 30 Oct 22
answered the phone the first time I called, then visited within one hour, the job was immediately quoted! They organised a team effort to get it done same day! The work is immaculate and the work area is cleaner than when they arrived! Impressive!

Dave Taylor
08:54 13 Oct 22
I highly recommend Pipe Perfection for all your plumbing needs. I've been very impressed by their professionalism, work quality and friendly demeanour.

I highly recommend this plumber. I had a drip coming from my ceiling. They arranged to come over quickly, were responsive and came when they said they would. Very friendly plumber (Che) assessed and explained the problem and went through the options to fix. He was able to fix on the day quickly whilst causing minimal damage to the ceiling. I didn't feel at all pressured to accept the quote which was much better value than other plumbers I have used in the past. I will definitely use them as my first port of call for any future plumbing issues…. Friendly, trustworthy, good value for a plumber and treat you as a client.

Julian O (jiiijeezzo)
01:55 30 Sep 22
Pipe Perfection did an absolutely stellar job replacing our water tank pump and water switch. The plumbing is exposed and the guys did a super quality job - It looks great and I am very happy with the result.

Andy Wilson
00:32 26 Sep 22
Easy to get an appt, very polite tradie, and quality job. Have used twice now and will again

Allie Coyne
01:12 15 Sep 22
Pipe Perfection are a rare breed. The entire team are extremely friendly, knowledgeable and professional, and consistently go above and beyond what they have been contracted to do. The quality of work and commitment to the job is outstanding. They have done around five separate pieces of work for us over the past two years and we couldn't be happier with their service.

These guys are the best. Replaced hot water, fixed a leak. On time, professional, knowledgeable and a pleasure to engage with. Cannot recommend highly enough. It's hard to find a good tradesman - well here are some, so save your time looking.

Christopher Nilsson
05:33 29 Jul 22

Gerard Dean
08:40 15 Jul 22



Bob Bailey
23:40 03 Jul 22
Professional service and honest advice. Quick turnaround times

Carolyn Ozkoseoglu
21:51 26 Jun 22
These guys are amazing, they're reliable and highly skilled. Won't be using any other plumber moving forward. Very happy to have found them. Ruby Keller
06:05 31 May 22
Very pleased with communication, punctuality, accuracy of quote and the quality of the work completed. Big job made easy.

Very pleased with the communication, works/quote accuracy and the quality of the repairs.

Zenta Staley
05:59 19 May 22
Incredibly professional, friendly and prompt service. Could not fault them.

M Bloss (Bloss)
22:37 05 May 22
Che and Brad were fabulous, professional, informative, answered all my questions and informed me of potential problems which I greatly appreciated.

We recently used Pipe Perfection Plumbers for our water leaks from our roof. What a great team of professional personnel!! From initial inspection to completion of work, the team were experienced and very meticulous in completing tasks. They completed work in a single day and were very careful and neat with everything around them. End result was of high standard and I had nothing to clean after they left!I have no hesitation in recommending Simon and his team for all plumbing/roof repair issues and I will definitely be calling them for all my future needs! Thank you once again guys ☺

Clive Lane
02:00 31 Mar 22

Lyndal Vozzo
23:21 23 Mar 22
I've used Pipe Perfection a couple of times and I've been totally impressed. Very professional, know their stuff and so easy to deal with. Simon arranged a same day visit by Che who showed up within the hour and fixed my leaking tap. They have already installed a new toilet in my home which was done swiftly, neatly and with a minimum of fuss. Highly recommended.

Michael Orban
00:48 16 Mar 22
I had a burst water pipe at my property in the Inner West and required emergency assistance. I contacted Pipe Perfection (as they had previously done some good work for me) and they were on the scene as quickly as possible and quoted an amount that was incredibly reasonable for the work required (far below a competing quote). The work was done on the spot and to a very high standard and the service was seamless. Pipe Perfection does high quality work at very fair / reasonable rates with a fantastic service standard - they are an absolute pleasure to deal with. Highly recommend the service!

Helen Dunn
00:15 15 Mar 22
Friendly and professional service. Reliable and puctual.

Chris Chant
02:47 04 Mar 22

Andrew Ziogas
00:59 22 Feb 22
Very happy with Simon's work. Completed a large number of tasks in a single day, finishing ahead of schedule. Worked carefully throughout and the end results were to a very high standard.

Che was a pleasure to work with, knowledgeable and professional. This is the second time I've used Pipe Perfection (previous two plumbers from these guys were excellent too). Will use again.

Gavin Fields
02:19 15 Feb 22
Very effective root cause analysis with expert tools that a previous plumber could not resolve. Excellent explanation of work carried out and issue/next steps. Timely and responsive. Cameron Perrin
02:15 08 Feb 22
Fantastic, responsive team. I have used them multiple times now, and will definitely call on them again if needed.
Quick, quality service and respond to queries very efficiently.

Cameron Perrin
02:13 08 Feb 22
Very responsive and friendly team. I have used them twice now, and both times they have fixed our issues with high quality service. Will definitely continue using them.

Dearbhla Grant
22:05 07 Feb 22
We had our gutters and downpipes recently replaced by Pipe Perfection, as well as work on our storm water. We have used PP many times in the past and they will always be our go to team for plumbing and roof work . From quoting right through to the final job, Che, Grant and the team (Dan and Lachy) were professional, punctual, responsive, and nothing was too much hassle or trouble. The work site was cleared up at the end of each day as well, which is a major plus in my book. Their work is top quality and you know you are in good hands. Cannot recommend highly enough.

Valerie Bader
04:48 04 Feb 22
Darren and his team Chris and Lachie were terrific. Punctual, clear, polite and clean (they replaced everything they moved) always happy to use Pipe Perfection

Josh Price
04:06 02 Feb 22
Best plumber I've ever had. Had a leaking tap, figured out the issue, installed the new one I bought. Great customer service: friendly, knowledgable, good value pricing, let me know they were running behind. Fixed another issue with a different tap while they were here. Would definitely use again and recommend. Arrived wearing a mask and kept in on. Other tradies could take a leaf out their playbook!

Emma Croskery
06:48 08 Jan 22
Ché from Pipe Perfection replaced our hot water unit and fixed our toilet. He did a fantastic job. Friendly and professional. When he first showed up he thoroughly examined the problem, discussed his recommendations with us, and then prepared a quote for us within the hour. He then arranged a time to come back later in the week for the repairs and on that day he showed up exactly when he said he would. While he was here Ché also talked with us at length about future plumbing work that we are considering and it was really useful to get his expert opinion.The issues we were having with the hot water and the toilet are now resolved, and as far as I can tell, Ché did a great job at an appropriate price. We will definitely call Pipe Perfection again for future work.

Georgia Kenny
06:51 03 Jan 22
I need some work down in the lead up to Christmas they were timely in quoting, scheduling and completing the work especially in the lead up to Christmas.Che was professional, friendly, and knowledgeable. I was consulted every step of the way during the installation.With reasonable pricing and great service; they'll be the first point of contact for all my plumbing needs and I would highly recommend

Kathleen Hossack
05:51 27 Dec 21
I had to get the water heater in my small kitchen replaced just before Christmas and before another scheduled renovation could be completed. Was great that this was achieved. With a tight time frame I was relieved to meet Che and Chris. I got a quote within a couple of days and the job done in the next couple. Both men were professional, friendly and very helpful.

Always a great experience with Pipe Perfection. Che installed my new bathroom cabinet and did an awesome job! Great communication, professional, tidy, easy to work with. Amazing.

Emilie Cangy
03:06 16 Dec 21
I called Pipe Perfection this morning to get a quote for a job at my rental place.I spoke to one of the plumbers at Pipe Perfection who told me very honestly that I didn't need a plumber. He told me that the job that needed to be done could be completed by a handyman in the local area for far cheaper than an experienced plumber.This response was in comparison to another plumbing company who told me the job would cost $200-$300.Pipe Perfection are professional and hold integrity in their work.

Brenda Inglis-Powell
06:46 09 Dec 21
This company has been extremely helpful, particularly in an emergency. Their staff are courteous, they arrive on time and clean up when they are finished. I would recommend their services.

Lauren Osmond
01:38 02 Dec 21

Jayne Ashton
06:41 15 Nov 21
Grant was thorough, tidy, efficient and cleaned up after he had finished. Part of the work was rectifying another plumber's poor workmanship and he listened to us and gave us good advice. We are highly satisfied. Would recommend Pipe Perfection and would use them again.

Hamish Fraser
23:48 24 Oct 21
These guys were great. On time on budget with friendly staff who had good ideas to help us. Thoroughly recommend

Sara Thackeray
23:12 24 Oct 21
Another great service by Pipe Perfection. Couldn't be happier. Arrived on time, explained the process, went through the quote and then gave us guidance on some other work we needed done on our roof and gutters. The only plumbing service provider we recommend. Top quality.

Natalie Berry
02:12 12 Oct 21
Highly recommended - friendly, professional, quick and did a great job!

Amila Bhamji
22:23 10 Oct 21
Very professional and easy to deal with! The plumbers are very helpful and talk you through your plumbing issues and offer multiple solutions. Very fairly priced and honest. I have used them twice now and will continue to use them in the future.

Grant Carr
07:36 28 Sep 21

Carlos barrientos
06:25 28 Sep 21
From day 1, Grant and team have been fantastic. We had some roof repairs that need to be done and they have done a fantastic job,I highly recommend Pipe Perfection Plumbers.Thank you for the great work you have done.

Clare Hodgson
21:04 21 Sep 21
I highly recommend Pipe Perfection and will definitely use them again in the future. They replaced our drains recently and were great at communicating what was needed every step of the way. They turned up on time every day and went above and beyond to make sure every detail of the job was taken care of. They made sure we knew our options and worked to find solutions to a number of problems encountered while working at our place. Highly recommended.

Sandi Joelson
00:18 01 Jul 21
I highly recommend Pipe Perfection. The staff are professional, polite and arrive on time (if not, they let you know). Clear explanations of repair or installation procedures are given. The company is transparent, and provide excellent customer service. Costs are very reasonable and the paper work fast. I have used Pipe Perfection now several times and I am very very satisfied.

MANUEL12105
00:59 25 Jun 21
Chè and Grant have done a spectacular job on my plumbing they were professional. I would recommend them to anyone that wants the job done properly and securely and they are down to earth and easy to talk to if you have any problems they will answer them they have 20 years plus of plumbing to there name and they are a pleasure to do business with highly recommend! Best around Inner West!Manuel Matt Paterson
02:02 19 Jun 20
Can highly recommend Pipe Perfection. We had significant plumping issues which Oscar and Chris were able to problem solve and resolve in the most efficient and cost effective way. The boys were punctual, affable and kept us informed every step of the way - explaining what needed to be done and why. Five stars Christine Dunn
00:28 10 Apr 19
I've used these guys before for my home and business, and today was just as expected.
Arrived on time, two guys getting all works done, cleaned up, tested everything before leaving, could not recommend them more highly. Nice services , polite stuff. On time devices, Andres Rodriguez
02:09 07 Dec 18
Great service! Thanks guys Jodie Bartholomew
23:41 20 Jun 18
Broken hose in bathroom in the wee hours. Called to arrange an appointment. Courteous staff and a prompt email confirming attendance same day. Arrived on time, thoroughly explained options and carried out the work as per the quote, cleaning up after. Also provided tips for preventative measures. Couldn't recommend more highly. Stephen Moore
10:45 06 Apr 18
A team of plumbers with a 'can do' atitude. The work on my property circ 1897 was a big job with some replacement of the sewer pipes and some relining of the sewer pipes. A 100 per cent upgrade for an old property. If you have a historic property that needs serious work contact "Pipe Perfection" Barton Barrack
01:00 13 Mar 18
Very professional booking service for a complex problem Virginia O Cleirigh
10:16 21 Jan 18
We had a bit of a plumbing disaster the day before the Christmas holidays. These guys are amazing. They came in and did a temporary fix that day so we were OK over the holidays and then came back to do the full job when we arrived back, they always came smiling and did an amazing job. I would definitely recommend them. Benjamin Goh
02:52 08 Dec 17
I've used Pipe Perfection over a few years now and have always received excellent service. Today was no different and they arrived within half hour to fix my water cistern. Job turned out more challenging but Oscar managed to resolve it. So 5 stars! Marjory Ellsmore
00:25 06 Dec 16
Pipie Perfection were patient and flexible with a very difficult tenant and persisted until the job was done, maintaining contact over a period of weeks! Customer service is first rate. Denise Stamatopoulos-Plakogiannis
20:46 07 Oct 16
Matt and Tom were absolutely wonderful. Prompt, tidy, polite and cared that the job was done right. I would highly recommend. Beverley Cawsey
10:52 09 Sep 15
My daughter had a job completed with Pipe Perfection today and asked me to post this on her behalf :

Just want to thank Darren and Felicity for arranging to have Mason fix my isolator valve in the bathroom today. Mason is the third plumber who has tried to fix it in the last 12 months and was finally successful!!

It wasn't an easy fix but he persevered and completed the job. I couldn't thank him enough. I just wanted to let you know what a great job he did and all while being extremely pleasant and mannerable. He called to say he would be a little early and arrived when he said he would.

I am thoroughly pleased with the outcome and wanted to let you know. He is an asset to your business. Thanks again. Shellee Cawsey Latu Mele Mailangi
12:21 30 Mar 15
Great work guys thank you such much for your prompt and excellent service! Called after 730am, arrived at 0830 finished at about 0900! Now that's service Cameron Priest
07:24 26 Mar 15
The service was excellent and a quote was able to be arranged quickly and easily. The job was done to a very high standard, with no mess left. Louise Marcroft
23:00 09 Feb 15
I wouldn't use anyone else - everyone I've dealt with this company have been EXCELLENT and so friendly. The company cares about their business, our local community and our environment. And the plumbing has been so great - perfect in fact! David Fish
05:16 23 Sep 14
"On time for all appointments, clean and tidy, doing each job for the price quoted while being very friendly and helpful. Very happy to use these guys again. Andrew Griffiths
07:14 14 Apr 14
Just had Kevin come over and clear a sewer line that was blocked, professional prompt service and polite as well! Thanks guys! David Fazio
10:32 01 Dec 13
Next Reviews
The smart consumer's guide to choosing a plumber
Get your no-nonsense guide to finding a

reliable, trustworthy plumber

here.
By the time you've read the guide, you will feel confident that you know exactly how to find the kind of plumber you'd be happy to recommend to everyone you know.
Plus a $100 voucher to help you with your home maintenance included inside.