We know trying to choose the right plumber can be tricky. That's why we start helping you out before you commit to a thing.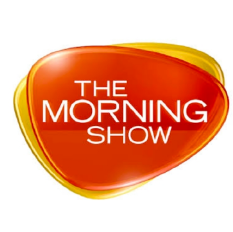 Discover what Sydney has to say about Pipe Perfection Plumbers
The team at Pipe Perfection Plumbers have helped thousands of Sydney home-owners solve their plumbing problems and save $$$. Don't take our word for it… here's what our happy customers across the inner west and eastern Sydney suburbs have said

Michelle Bloom
22:37 05 May 22
Che and Brad were fabulous, professional, informative, answered all my questions and informed me of potential problems which I greatly appreciated.

We recently used Pipe Perfection Plumbers for our water leaks from our roof. What a great team of professional personnel!! From initial inspection to completion of work, the team were experienced and very meticulous in completing tasks. They completed work in a single day and were very careful and neat with everything around them. End result was of high standard and I had nothing to clean after they left!I have no hesitation in recommending Simon and his team for all plumbing/roof repair issues and I will definitely be calling them for all my future needs! Thank you once again guys ☺

Clive Lane
02:00 31 Mar 22

Madeline Oliver
02:00 24 Mar 22
Pipe Perfection plumbers Shay and Grant were both very informative and professional. I now feel like I know everything I need to know about my plumbing having seen it with my own eyes (through the camera) and having had the issues explained to me so clearly. I have confidence in making decisions going forward that I did not previously have. Thanks Shay and Grant 🙂

Lyndal Vozzo
23:21 23 Mar 22
I've used Pipe Perfection a couple of times and I've been totally impressed. Very professional, know their stuff and so easy to deal with. Simon arranged a same day visit by Che who showed up within the hour and fixed my leaking tap. They have already installed a new toilet in my home which was done swiftly, neatly and with a minimum of fuss. Highly recommended.

Michael Orban
00:48 16 Mar 22
I had a burst water pipe at my property in the Inner West and required emergency assistance. I contacted Pipe Perfection (as they had previously done some good work for me) and they were on the scene as quickly as possible and quoted an amount that was incredibly reasonable for the work required (far below a competing quote). The work was done on the spot and to a very high standard and the service was seamless. Pipe Perfection does high quality work at very fair / reasonable rates with a fantastic service standard - they are an absolute pleasure to deal with. Highly recommend the service!

Helen Dunn
00:15 15 Mar 22
Friendly and professional service. Reliable and puctual.

Chris Chant
02:47 04 Mar 22

Andrew Ziogas
00:59 22 Feb 22
Very happy with Simon's work. Completed a large number of tasks in a single day, finishing ahead of schedule. Worked carefully throughout and the end results were to a very high standard.

Che was a pleasure to work with, knowledgeable and professional. This is the second time I've used Pipe Perfection (previous two plumbers from these guys were excellent too). Will use again.

Gavin Fields
02:19 15 Feb 22
Very effective root cause analysis with expert tools that a previous plumber could not resolve. Excellent explanation of work carried out and issue/next steps. Timely and responsive. Cameron Perrin
02:15 08 Feb 22
Fantastic, responsive team. I have used them multiple times now, and will definitely call on them again if needed.
Quick, quality service and respond to queries very efficiently.

Cameron Perrin
02:13 08 Feb 22
Very responsive and friendly team. I have used them twice now, and both times they have fixed our issues with high quality service. Will definitely continue using them.

Dearbhla Grant
22:05 07 Feb 22
We had our gutters and downpipes recently replaced by Pipe Perfection, as well as work on our storm water. We have used PP many times in the past and they will always be our go to team for plumbing and roof work . From quoting right through to the final job, Che, Grant and the team (Dan and Lachy) were professional, punctual, responsive, and nothing was too much hassle or trouble. The work site was cleared up at the end of each day as well, which is a major plus in my book. Their work is top quality and you know you are in good hands. Cannot recommend highly enough.

Valerie Bader
04:48 04 Feb 22
Darren and his team Chris and Lachie were terrific. Punctual, clear, polite and clean (they replaced everything they moved) always happy to use Pipe Perfection

Josh Price
04:06 02 Feb 22
Best plumber I've ever had. Had a leaking tap, figured out the issue, installed the new one I bought. Great customer service: friendly, knowledgable, good value pricing, let me know they were running behind. Fixed another issue with a different tap while they were here. Would definitely use again and recommend. Arrived wearing a mask and kept in on. Other tradies could take a leaf out their playbook!

Emma Croskery
06:48 08 Jan 22
Ché from Pipe Perfection replaced our hot water unit and fixed our toilet. He did a fantastic job. Friendly and professional. When he first showed up he thoroughly examined the problem, discussed his recommendations with us, and then prepared a quote for us within the hour. He then arranged a time to come back later in the week for the repairs and on that day he showed up exactly when he said he would. While he was here Ché also talked with us at length about future plumbing work that we are considering and it was really useful to get his expert opinion.The issues we were having with the hot water and the toilet are now resolved, and as far as I can tell, Ché did a great job at an appropriate price. We will definitely call Pipe Perfection again for future work.

Georgia Kenny
06:51 03 Jan 22
I need some work down in the lead up to Christmas they were timely in quoting, scheduling and completing the work especially in the lead up to Christmas.Che was professional, friendly, and knowledgeable. I was consulted every step of the way during the installation.With reasonable pricing and great service; they'll be the first point of contact for all my plumbing needs and I would highly recommend

Kathleen Hossack
05:51 27 Dec 21
I had to get the water heater in my small kitchen replaced just before Christmas and before another scheduled renovation could be completed. Was great that this was achieved. With a tight time frame I was relieved to meet Che and Chris. I got a quote within a couple of days and the job done in the next couple. Both men were professional, friendly and very helpful.

Always a great experience with Pipe Perfection. Che installed my new bathroom cabinet and did an awesome job! Great communication, professional, tidy, easy to work with. Amazing.

Emilie Cangy
03:06 16 Dec 21
I called Pipe Perfection this morning to get a quote for a job at my rental place.I spoke to one of the plumbers at Pipe Perfection who told me very honestly that I didn't need a plumber. He told me that the job that needed to be done could be completed by a handyman in the local area for far cheaper than an experienced plumber.This response was in comparison to another plumbing company who told me the job would cost $200-$300.Pipe Perfection are professional and hold integrity in their work.

Brenda Inglis-Powell
06:46 09 Dec 21
This company has been extremely helpful, particularly in an emergency. Their staff are courteous, they arrive on time and clean up when they are finished. I would recommend their services.

Lauren Osmond
01:38 02 Dec 21

Jayne Ashton
06:41 15 Nov 21
Grant was thorough, tidy, efficient and cleaned up after he had finished. Part of the work was rectifying another plumber's poor workmanship and he listened to us and gave us good advice. We are highly satisfied. Would recommend Pipe Perfection and would use them again.

Hamish Fraser
23:48 24 Oct 21
These guys were great. On time on budget with friendly staff who had good ideas to help us. Thoroughly recommend

Sara Thackeray
23:12 24 Oct 21
Another great service by Pipe Perfection. Couldn't be happier. Arrived on time, explained the process, went through the quote and then gave us guidance on some other work we needed done on our roof and gutters. The only plumbing service provider we recommend. Top quality.

Natalie Berry
02:12 12 Oct 21
Highly recommended - friendly, professional, quick and did a great job!

Amila Bhamji
22:23 10 Oct 21
Very professional and easy to deal with! The plumbers are very helpful and talk you through your plumbing issues and offer multiple solutions. Very fairly priced and honest. I have used them twice now and will continue to use them in the future.

Grant Carr
07:36 28 Sep 21

Carlos barrientos
06:25 28 Sep 21
From day 1, Grant and team have been fantastic. We had some roof repairs that need to be done and they have done a fantastic job,I highly recommend Pipe Perfection Plumbers.Thank you for the great work you have done.

Clare Hodgson
21:04 21 Sep 21
I highly recommend Pipe Perfection and will definitely use them again in the future. They replaced our drains recently and were great at communicating what was needed every step of the way. They turned up on time every day and went above and beyond to make sure every detail of the job was taken care of. They made sure we knew our options and worked to find solutions to a number of problems encountered while working at our place. Highly recommended.

Veronica Sherwood-Meares
05:46 23 Aug 21
Had a great experience with Pipe Perfection. They were able to get a plumber out quickly to investigate a loss of water pressure in our shower. The service was fast, professional, covid safe and good value. Will definitely be using them again in the future.

Sandi Joelson
00:18 01 Jul 21
I highly recommend Pipe Perfection. The staff are professional, polite and arrive on time (if not, they let you know). Clear explanations of repair or installation procedures are given. The company is transparent, and provide excellent customer service. Costs are very reasonable and the paper work fast. I have used Pipe Perfection now several times and I am very very satisfied.

MANUEL12105
00:59 25 Jun 21
Chè and Grant have done a spectacular job on my plumbing they were professional. I would recommend them to anyone that wants the job done properly and securely and they are down to earth and easy to talk to if you have any problems they will answer them they have 20 years plus of plumbing to there name and they are a pleasure to do business with highly recommend! Best around Inner West!Manuel

Darren Eller
20:38 29 Apr 21
Very happy with Pipe Perfection.Plumbers. Have used them 3 times and cannot fault their services.

Natan Shlomo
23:19 18 Feb 21
Oscar from Pipe Perfection was an absolute legend. Arrived within less than 24 hours of reporting the issue. Very reliable, professional and also genuinely lovely young man. Explained everything clearly and patiently. Would definitely use again (although hopefully won't have to for a while!). Cheers, Natan.

Ivan Markovic
20:56 31 Jan 21
Che & Oscar were an absolute pleasure to deal with. Che came past on Thursday and assessed the situation, he was very professional & extremely knowledgeable. The new unit was fitted and installed the next day at the agreed price with no hidden fees. I would highly recommend Pipe Perfection and their awesome team!

Amanda Vining
23:36 06 Jan 21
Che from Pipe Perfection was extremely helpful, knowledgeable and professional when we needed to investigate a damp wall. He found the source efficiently and helped us save money in the process. He was also great at communicating with us throughout the process so we knew what was happening. I would definitely recommend Pipe Perfection for any plumbing needs.

I had extensive plumbing work done by Grant Oscar Chris and Hayden from Pipe Perfection. I had a collapsed sewer with old ceramic pipes that all needed replacing plus redirection work to the stormater drainage plus I had new copper piping installed to the hot water service. All of the guys were reliable punctual professional and knowledgable and explained what needed to be done every step of the way. I was also impressed by the way they handled a concern I had about the positioning of a pipe and listened to my concerns without a fuss and just changed it for me. I would not hesitate in recommending them.

Simone Novak
01:25 23 Dec 20
Darren and his team were responsive and empathetic to the urgency of our issue. They made sure our issue was fixed in a professional and friendly manner. Highly recommended.

Andrew wearne
01:15 23 Dec 20
Darren and the team are super professional and the quality of the work is top class.I had another issue that was unrelated and they gave some very helpful advice!!!I will only use Pipe Perfection

Neil Perrett
01:12 23 Dec 20
Darren and his team recently attended our property to investigate a roof leak that we have had for many years. They very successfully rectified the issue where many other tradesmen had tried before and failed. Thank you Pipe Perfection!

Nando Pettinato
01:53 10 Dec 20
Had ongoing blocked toilets over many years and previous plumbers could not be bothered finding out the cause of the problem. Oscar came and clearly diagnosed the problem and discovered many cracked terracotta pipes (original). He cleared the pipes but it was clear that they needed to be replaced. I went ahead with Pipe Perfection to then instal new pipes and Oscar, Grant and Chris were very efficient and professional. They got the job done with no fuss, they were on time and kept me informed each day over the 5 day period. Would highly recommend Pipe Perfection to anyone wanting to deal with professionals.

freya pike
03:59 30 Nov 20
We've used pipe perfection numerous times and would highly recommend as they're professional knowledgeable and friendly.

Style Me Ruby
05:56 26 Nov 20
Darren, Grant and Chris were a pleasure to deal with and all very polite and helpful. They had to do some quite complex work and were really knowledgeable on what was required and stepped me through it all so there were no surprises. Will definitely use Pipe Perfection going forward and couldn't recommend them highly enough!

Tessa Nelson
11:05 24 Nov 20
Oscar and Chris were fantastic. Great service, trustworthy and honest. They worked hard to help identify our mysterious plumbing issue, and then fixed it to a high standard so we don't have the same problem come back again. We would highly recommend them!

Kathrin Parker
04:54 16 Oct 20
This is the fifth time in five years I've used Pipe Perfection. This time it was to replace an aged water heater, gas pipes, and fit some taps and outlets for a new tank and pump. Usual story from this company - fantastic service, prompt and informative quote backed up with independent material, thorough job involving three guys the day after I accepted the quote (same faces as before which makes things even easier), liaison with the pump/tank installers, great explanation on finishing the job of what had been done and warranty info. I've always been really pleased I found PP and recommend them to others without hesitation.

Susan Landreth
23:28 14 Oct 20

abbi brophy
21:56 15 Sep 20
Pipe perfection were terrific to deal with, polite, friendly and transparent. The plumber Oscar who did our work was friendly, helpful, incredibly neat and took the time to convince my son (almost) to think about being a plumber! We will use them for all our work from now on.

Clare Baker
11:16 11 Sep 20
Cannot rate this business highly enough. Prompt to quote, quick to respond and amazingly hard working. We had quite major sewer and storm water work needing attention and Darren, Oscar, Chris, Grant and their apprentice Heydon were polite, friendly and efficient. They offered us all the options we needed to consider and at all times we felt confident in their recommendations. We don't have limitless funds but felt (and continue to feel) secure in what we opted for them to do. We actually missed them around our place when they were all done!

Patricia Murphy
03:23 04 Sep 20
Pipe Perfection work highest standard. My plumbing issue very difficult but all problems solved. Professional work by all at highest standard special mention for Grant he is outstanding.

I highly recommend Pipe Perfection to anyone looking for a plumbing service. It is very hard to find a company that has great professionalism and exceptional high standards. This company ticked all the right boxes for me and I would definitely use them again for any other work in the future. I had Che & Hayden install two bathroom wall hung vanities and remove existing. These guys were excellent. From the first visit to quote up, all the way through to installation, the service was brilliant. I was consulted all the way through the process which gave me confidence they were doing a good job. Such a pleasant experience and very respectful of my home. They even took their shoes off upon entering. I didn't have to ask them! Two very tidy plumbers, who cleaned up after themselves. Thank you Che & Hayden for your workmanship, I am very happy with the installation. The vanities look great..... top work guys 10/10.

We've used Pipe Perfection a number of times and can't rate them highly enough. They are reliable, responsive, personable and provide great customer service. Certainly on top of our list for any plumbing issues that arise.

Lesley Parker
08:29 25 Jul 20
A tricky problem identified and dealt with very professionally. They won't be the cheapest quote but twice now PP have provided excellent service, doing the job properly first time.

Monica Tremellen
02:00 23 Jul 20
We used Pipe Perfection to do a plumbing inspection during the cooling off period in our recent house purchase. This plumbing inspection included a camera being put into our drains. Engaging with Pipe Perfection was one of the best decisions we made, as through this camera inspection, Darren discovered a large amount of tree roots all throughout our old terracotta pipes, which would require significant rectification work at some stage in the near future (we live on very steep block and so it would be very costly to dig up and fix).Darren provided us very quickly with a clearly written quote with photos and video of the damaged pipes, and this helped us negotiate the final sale price down by a significant amount.Thanks so much Darren. You really saved the day!

Michael Ross
00:52 03 Jul 20
Pipe Perfection are the most professional plumbers I have ever used and as such, have no hesitation in recommending them.Thanks Oscar, great job.

Marissa Koop
06:11 24 Jun 20
These guys were great. We had problems with blocked pipes. They came on time, quoted the job and then came back later that week to complete a complex 3 day job. They communicated with me really well throughout the process and I felt really confident that things were done right! Highly recommend using these guys. Job well done AND they cleaned up and left the garden spotless when they left. Matt Paterson
02:02 19 Jun 20
Can highly recommend Pipe Perfection. We had significant plumping issues which Oscar and Chris were able to problem solve and resolve in the most efficient and cost effective way. The boys were punctual, affable and kept us informed every step of the way - explaining what needed to be done and why. Five stars

Grace Rizzi
05:09 05 Jun 20
It was such a refreshing experience dealing with the team at Pipe Perfection. They were professional, courteous and transparent. Accepting to carry out a thorough diagnosis of our shower breach, confirmed our leak was not in the pipe work, but in fact in the shower outlet attachment. It was truly a win situation for us.Had we acted on information received from another company, following their sole pressure test, would have resulted in the unnecessary cost of cutting tiles, opening the wall to search for the leak; not to mention the cost to then reinstate the site. Che was very knowledgeable, patient and helpful. With the use of all the latest leak detect devices, he accurately pinpointed the exact problem. Lucky for us, it was a quick fix. I would highly recommend Pipe Perfection and can confirm from our dealings with other plumbing services, that they are also very competitively priced.

Allie Coyne
00:40 24 Apr 20
Highly recommend Pipe Perfection. Che and Darren are extremely friendly, knowledgeable and professional, and went above and beyond what they were contracted to do. Couldn't be happier with their service. Thanks again Che!

Ken Cheung
08:31 17 Mar 20

Luke Bozzetto
03:32 05 Mar 20

matt balzer
04:27 21 Feb 20
Excellent service. Very professional, polite staff that did a great job. Definitely recommend using them.

Kara Mackie
22:41 20 Feb 20
I recently had extensive drainage issues and Pipe Perfection provided an excellent service in fixing these issues. They were professional, punctual and respectful in their dealings with me and in regards to my property. The problems were complex and they provided multiple options to fix at different cost levels and I was able to choose the fix that most suited me and my budget. I would not hesitate to use Pipe Perfection again and will recommend to my friends.

Brendan Swift
21:45 24 Jan 20

Jonathan Pryke
23:28 13 Jan 20
These guys have been great for us. Excellent service, nice people. We will definitely be repeat customers.

Jabez Reuben
09:21 25 Dec 19

Alan Mcconnell
01:14 28 Nov 19
We have now engaged Pipe Perfection to work on various projects at our property in Redfern over many yearsDarren and his team are a very professional outfit.Their work is completed to a high standard and his team are both efficient and effective. They attend the sight at times as planned and are respectful of both the property and our selves as they complete their work.Highly recommended


Glynis Johns
02:09 19 Nov 19
I've used Pipe Perfection a number of times. They are prompt, highly professional, explain options in easy to understand terms, and clean up meticulously. And they do a wonderful job! Highly recommend.

Darren and his team were awesome to work with. Quick, efficient, professional, and a real commitment to doing an outstanding job. They had our new flashings installed (and looking amazing) in one day. Very happy that we made the decision to use Pipe Perfection. Highly recommended.

Terry Pontikos
00:07 23 Oct 19
The guys at Pipe Perfection know their stuff and give the best kind of advice that leads to savings at the end of the day. They are always professional and courteous to deal with and get the job done quick.

I have used these guys twice now and the quality of the work has been great. My recent experience involved old cracked and collapsed terracotta pipes and the team were great in getting the job done with minimum disruption. On time, courteous and open with their quotes. It was a pleasure dealing with them.

Robert Helstroom
08:42 03 Oct 19
This was our third plumbing job for Pipe Perfection and, as with their previous work, their helpfulness, thoughtful care, thoroughness and quality workmanship easily lived up to the company name. We are fortunate to have found such reliable and consistently good skilled tradesmen.

JONATHAN DOWER
03:27 11 Sep 19
Good job, efficient and friendly service.

Kieran Pehm
02:10 11 Sep 19
Oscar and the guys were excellent. The team was fast, professional and friendly and the quality of the work is first rate. I would certainly recommend pipe perfection.

Irene Schuele
12:01 10 Sep 19
We had a leak and these guys were all over it- punctual, polite, and got the job done. They cleaned up after themselves and explained everything they did. Totally professional, will definitely go with them again.

Fiona Volke
23:18 17 Aug 19
The clue is in the name ... perfection. Every time. #lovemyplumber

Shyani Seneviratna
10:01 17 Aug 19
Excellent service! Very professional and friendly team. They assisted me with an urgent drainage problem. Will definitely recommend their services.

Christine Jones
00:59 31 Jul 19
Ché was very helpful. Not only fixing my toilet seat, he spent time checking the pluming in the kitchen and kindly fitted a new tab, I'd been wanting to do in the laundry. Excellent service! Very thorough and caring Thanks very much! Highly recommend.

Sam Skinner
22:08 27 Jul 19
Che and Grant arrived promptly, diagnosed the problem quickly and gave a very thorough assessment of how best to proceed. They were friendly, informative, and took care not to make a mess. As we now have a major bathroom repair project on our hands, we will definitely be using Pipe Perfection in future and have signed up to their innovative loyalty program. This will save us some considerable $$ on the final cost of the reno. Highly recommend.

Matt Smith
04:25 23 Jul 19
Pipe perfection turned up on time and worked within the price frame quoted. They even tidy up after them. It's a pity that all trades people aren't like this. Very happy to refer them to family and friends.

Just had Oscar & Dave replace the hot water cistern and leaking tap sets this morning. They arrived on time, clearly explained options & costs, did a great job efficiently & cleanly, and were friendly & knowledgeable. Thoroughly recommend their service and Pipe Perfection.

Caralyn Tracey
07:33 09 Jul 19
Che and David arrived on time to repair several items in our home including a new toilet installation, two new tap installations, a cistern investigation, stop valve replacements, etc. All the work was explained clearly beforehand and throughout the work, Che answered ALL of our questions. Che gave us pricing options for each plumbing task which allowed us to decide what was best for our budget. Che and David checked and re-checked all of their work and walked around with me at the end of the job to make sure everything was satisfactory. Che and David also cleaned up impeccably after themselves which I really appreciated. I am very happy with all the work Che and David did and I highly recommend their knowledgeable, friendly and trusted plumbing services.

Helen Singleton
06:04 09 Jul 19
In the last few weeks it has been a pleasure to have Pipe Perfection help me resolve some complex plumbing needs in a fairly stressful situation. Professional, Polite, On time , and excellent plumbers. Reassuring to know that they are there and I could depend on them to do a good job. So thanks Guys.

Oscar from Pipe Perfection was very lovely and helpful. He came to inspect a broken toilet at our house and gave us a quote. Before leaving, he explained everything and made sure we understood the steps necessary for fixing the toilet. In addition, I've spoken to several representatives of Pipe Perfection on the phone and they were great as well. The customer service is fantastic and the plumbers clearly know what they're talking about. We sadly might not be able to use them to fix the toilet because the real estate agent wants their own plumber to come in and do it. But regardless, I highly recommend Pipe Perfection to anyone looking for a fair and professional plumbing service!

Holly Brimble
23:35 02 Jul 19
These guys could not be more friendly, helpful and professional. Absolutely recommend. Oscar came to look at a job for me but also did a thorough inspection of the house. He alerted me to several issues that I was then able to have fixed before they got out of hand and caused serious problems. He inspected one day and then came back the next day and delivered all the work. It was fantastic. All their pricing is transparent and they are a pleasure to deal with.Edit: I just had the guys out again to do a couple of jobs. They are easily the best trades people I've every dealt with. If only they did other trades as well!

Claire Simpson-Jones
04:07 29 Jun 19
Excellent service, would highly recommend. Darren was fantastic - he came over and examined a number of different options for the cause of water leaking onto my ceiling and went above and beyond to fix the issue. I would definitely use this company again.

Michael Johnston
02:20 27 Jun 19
Great job. Reliable and efficient.

Chris Headford
03:10 17 Jun 19
The best thing about Pipe Perfection is they turn up when they say they will be there and they do a great job and clean up after themselves. I have used them several times and I am very happy with there work

Che and his team Grant and Dave from Pipe Perfection performed an excellently coordinated series of jobs for us today. Highly recommended!

Lynne Segal
00:14 21 May 19
Yesterday was the third time I used Pipe Perfection in just as many weeks. They're a super-professional outfit. On time, knowledgeable, and probably most importantly for me, they left me feeling that I paid a fair price for an excellent service. I am thrilled to have found them, and they are definitely my go-to people for any plumbing issues that arise.

calmitch303
00:29 15 May 19
prompt friendly service , good clear communication , neat goo quality work , thank you very much

Eoin Murphy
09:45 20 Apr 19
Fantastic service, extremely knowledgeable and helpful - highly recommended! Christine Dunn
00:28 10 Apr 19
I've used these guys before for my home and business, and today was just as expected.
Arrived on time, two guys getting all works done, cleaned up, tested everything before leaving, could not recommend them more highly.

I have just finished renovating my kitchen. I was lucky to have worked with Pipe Perfection. The entire experience from first appointment to the final fix was effortless. Simon was very responsive in booking appointments that suited my schedule. Che was the man on the job and he did an amazing job. He was very reliable, professional, friendly and always went the extra mile with his team. Highly recommended for sure.I can't wait to work with them soon on my second reno in the house. Well done boys. Nice services , polite stuff. On time devices, Andres Rodriguez
02:09 07 Dec 18
Great service! Thanks guys

Fotini Sidiropoulos
21:44 13 Nov 18
Absolutely excellent from start to finish. Negotiated, kept me informed , were ahead of time and left the place as if no one had been there.Highly recommended. Made major works look easy . Would use Pipe Perfection again .

Benoite Boucoiran
11:18 26 Oct 18
I've used Pipe Perfection plumbers a few times now: they've replaced my hot water heater, installed a new vanity and shaving cabinet in my bathroom, and more recently replaced some bath taps. Booking and customer service has always been easy and thorough.The quality of service itself has varied depending on the plumber I had- I have to admit that Che has been the most efficient I had- but there has always been a follow up afterwards, ensuring I was 100% happy with the job done, and in case I wasn't - I'm a bit of a perfectionist- they would send someone again at no charge to make sure everything was to my liking which was very much appreciated.Everyone is super friendly and they're also very respectful of my apartment, trying to keep everything as clean and tidy as possible.They may sound a little pricey at first, but thats because they only use quality brands and this allow them to offer a warranty on their job, which is always a plus.I would highly recommend them for any plumbing need 👍🏻

Julie Spithill
07:57 24 Oct 18
Fast, reliable and extremely helpful! Highly recommended.

Adrian Vickers
08:21 15 Oct 18
Excellent service, really nice people.

Vincent Floro
11:10 10 Sep 18
Great service. Very thorough. Leaky taps fixed effectively.

Sophie Cooke
00:58 11 Jul 18
Love Oscar and the guys. Pleasant, on time , knowledgeable ! Thanks PP

James Elliott
04:21 22 Jun 18
I had Pipe Perfection install a new gas line in my terrace. Che and Darren's work was excellent, and completed in a minimum of time and fuss - the new gas line is perfect and I could not be happier. I would strongly recommend Pipe Perfection in the inner west.

Jodie Bartholomew
03:19 22 Jun 18
Broken hose in bathroom in the wee hours. Called to arrange an appointment. Courteous staff and a prompt email confirming attendance same day. Arrived on time, thoroughly explained options and carried out the work as per the quote, cleaning up after. Also provided tips for preventative measures. Couldn't recommend more highly. Jodie Bartholomew
23:41 20 Jun 18
Broken hose in bathroom in the wee hours. Called to arrange an appointment. Courteous staff and a prompt email confirming attendance same day. Arrived on time, thoroughly explained options and carried out the work as per the quote, cleaning up after. Also provided tips for preventative measures. Couldn't recommend more highly.

John Pickering
08:43 20 Jun 18
I just moved into a house in Bondi and discovered a few plumbing issues and also wanted some gas work done. Oscar from Pipe Perfection came promptly and was a legend. He quickly and effectively worked and solved all my current issues and worked very hard and professionally and was a pleasure to deal with. Very very happy with the work done and the price was completely fair. I was so impressed how quickly they solved all my current issues. I will be using Pipe Perfection again, and Oscar as well when I inevitably find more plumbing and gas issues in my new home. I highly recommend them to you. I was very impressed

Mike Hughes
05:26 18 Jun 18
Highly Recommended. I called them at midday regarding a blocked sewer pipe and was told that Oscar would be onsite at 2PM. He was a few minutes early, and proceeded to rapidly diagnose the problem, clear the blockage, inspect the pipes and provide me with a full free appraisal of all plumbing in the house. I was charged the minimum rate, with no attempts to up-sell or charge for anything unnecessary. Oscar was polite, fast, honest and cheerful. I'll definitely be using these guys again, and would recommend them to anyone else.

Daniel Monks
23:29 23 May 18

Alice Chatwood
02:27 01 May 18
Oscar did a fantastic job for us, he found and diagnosed the problem and worked with us to come up with the best solution for our situation. I found him very knowledgeable and really took the time to understand what we were trying to achieve. We had an outside drain pipe fixed and new vanity etc installed in the bathroom. Oscar showed up on time, he was very friendly and got in and completed the work quickly, cleaned everything up and was ready to go before i even knew it! I would highly recommend Oscar and Pipe Perfection for any plumbing needs. We'll definitely be using them again if needed.

Barefoot at Broken Head
03:38 23 Apr 18
Friendly, prompt, professional, and I must assume the job was successful because I haven't smelt the neighbours' business for two weeks now since they finished the job, with the excavator in the back lane thanks Darren...

Renee Byrne
12:40 15 Apr 18
Always so friendly, fast and efficient. I always recommend Pipe Perfection to my friends in need of a plumber. Stephen Moore
10:45 06 Apr 18
A team of plumbers with a 'can do' atitude. The work on my property circ 1897 was a big job with some replacement of the sewer pipes and some relining of the sewer pipes. A 100 per cent upgrade for an old property. If you have a historic property that needs serious work contact "Pipe Perfection"

Tim Fletcher
07:38 23 Mar 18
Pipe perfection Marrickville quoted what I thought was a large amount to replace a seal on a toilet cistern amongst other works.Daren called as I was unhappy with the price relating to time and parts. Daren explained their quote included a parts and labour guarantee and we were able to find a compromise.

Heidy Jameel
04:58 19 Mar 18
We had Pipe Perfection at our factory today to fix a leaky tap. Not only did they fix the problem quickly, they also saved us $1300 by repairing the leak over purchasing a new spray arm. They were efficient and knowledgeable. We would definitely recommend them 100% to anyone in need of plumbing assistance!

Jess Madden
09:47 16 Mar 18
Great and prompt service. Plus all round nice guys that you can really trust.

Marissa Oliver
06:18 16 Mar 18
I would absolutely recommend Pipe Perfection to anyone in Sydney. I had a prompt and ontime assesment of my broken bathroom basin to now in the stage of attaching the new basin onto the stone benchtop. I would like to thank Che and the team at Pipe Perfection for keeping me in the loop with the process ( the bechtop had to be taken back to the shop to glue on the new basin). From detaching the cracked basin (while saving the stone top!!!) to now, waiting for the sink to arrive and then attaching to the stone. Great communication and friendly staff. Thank you so much! Barton Barrack
01:00 13 Mar 18
Very professional booking service for a complex problem

Dominic Ofner
03:50 31 Jan 18
Very professional and friendly service. Quality of the work is exceptional. Highly recommend Pipe Perfection Plumbers. Virginia O Cleirigh
10:16 21 Jan 18
We had a bit of a plumbing disaster the day before the Christmas holidays. These guys are amazing. They came in and did a temporary fix that day so we were OK over the holidays and then came back to do the full job when we arrived back, they always came smiling and did an amazing job. I would definitely recommend them.

Emily Pettafor
01:04 12 Dec 17
I have used Pipe Perfection three times now and have been absolutely delighted with the quality of service.Che, Mark and Oscar are extremely hard working, very skilled and so polite, courteous and clean!They turn up when they say they will, talk you through every aspect of the job and it has always been finished to perfection.I will never use another plumber and would recommend them highly.Thank you very much. Benjamin Goh
02:52 08 Dec 17
I've used Pipe Perfection over a few years now and have always received excellent service. Today was no different and they arrived within half hour to fix my water cistern. Job turned out more challenging but Oscar managed to resolve it. So 5 stars!

Combination of old pipes and shoddy work meant the system was bound to give. Oscar and his team, from Pipe Perfection, were quick to be there and resolved the issues despite difficult circumstances. Thank you.

Yvonne Cowell
06:40 20 Sep 17
From showerhead, to toilets replaced., then storm water and sewer pipes crushed around a large lilli pilli tree.,The competance and professional attitude was impressive., The labour was difficult bur executed with skill.,Thank you

Matt and Suzie Gruber
03:07 13 Jul 17
Pipe Perfection were great! I called thinking we had a small blockage problem, turned out we had collapsed clay pipes. The Pipe Perfection team were prompt, professional and worked tirelessly for 5 days straight to repair the problem. They communicated with me through the whole process, and even showed me the issues with the camera. We haven't had an issue since they left. Thanks guys!!! I couldn't recommend them enough.

I would highly recommend pipe perfection plumbers. They are professional, turn up on time and are very easy to deal with. Their work was delivered on time and everything was left in the same condition as when they started I would happily use them again. From Robyn in arncliffe.

Brett Davies
01:54 21 Apr 17
Alex was amazing!!!! Bought a new toilet from Bunnings and my old apartment plumbing is a bit tricky but he made it work and looks fantastic. Seriously I'd never use another plumbing company. Every encounter they just go the extra mile with a smile and it makes all the difference.

Freda Hilson
01:52 04 Apr 17
Jason and his team provided an excellent service from the outset. They were undaunted by a few early setbacks and I now have a lovely new bathroom with the job conducted professionally and delivered on time. I was very appreciative of Pipe Perfection's capacity to be flexible and their unfailing good nature.I've already recommended them to some friends.

Heidi Bischof
07:30 27 Mar 17
Alex was so helpful and obliging. He fixed two problems for us super-efficiently. Highly recommend Pipe Perfection!

Lyn Heazlewood
03:50 17 Mar 17 Marjory Ellsmore
00:25 06 Dec 16
Pipie Perfection were patient and flexible with a very difficult tenant and persisted until the job was done, maintaining contact over a period of weeks! Customer service is first rate. Denise Stamatopoulos-Plakogiannis
20:46 07 Oct 16
Matt and Tom were absolutely wonderful. Prompt, tidy, polite and cared that the job was done right. I would highly recommend.

I couldn't recommend Pipe Perfection more highly - I feel like I've lucked out in finding the best plumbers in Sydney. Matt, Adam, Jason and co did a superb job in finding and fixing my drainage nightmare as quick as possible. They turned up each day exactly when they said they would, worked like troopers, and were just so friendly and willing to explain everything I wanted to know. For more-than-fair pricing, they did a thoroughly professional job, and left my place even tidier than it was before. Just great.

Bruce Jeffreys
05:03 11 Jan 16 Beverley Cawsey
10:52 09 Sep 15
My daughter had a job completed with Pipe Perfection today and asked me to post this on her behalf :

Just want to thank Darren and Felicity for arranging to have Mason fix my isolator valve in the bathroom today. Mason is the third plumber who has tried to fix it in the last 12 months and was finally successful!!

It wasn't an easy fix but he persevered and completed the job. I couldn't thank him enough. I just wanted to let you know what a great job he did and all while being extremely pleasant and mannerable. He called to say he would be a little early and arrived when he said he would.

I am thoroughly pleased with the outcome and wanted to let you know. He is an asset to your business. Thanks again. Shellee Cawsey

Marisha Branson
03:01 04 Jun 15
Thomas was very helpful in describing the options available. He was quick, professional and didn't leave a mess. Happy to use them again.

Helen Maher
03:51 03 Jun 15
They've done a great job on our sink - very helpful and knowledgable. Latu Mele Mailangi
12:21 30 Mar 15
Great work guys thank you such much for your prompt and excellent service! Called after 730am, arrived at 0830 finished at about 0900! Now that's service Cameron Priest
07:24 26 Mar 15
The service was excellent and a quote was able to be arranged quickly and easily. The job was done to a very high standard, with no mess left. Louise Marcroft
23:00 09 Feb 15
I wouldn't use anyone else - everyone I've dealt with this company have been EXCELLENT and so friendly. The company cares about their business, our local community and our environment. And the plumbing has been so great - perfect in fact!

Philip Hardy
21:12 17 Nov 14
Team were punctual, polite and got the job done, with extras, in one day. We were very pleased with the end result. A big thanks to Kevin and Tom, true professionals. David Fish
05:16 23 Sep 14
"On time for all appointments, clean and tidy, doing each job for the price quoted while being very friendly and helpful. Very happy to use these guys again.

david adams
21:31 17 Jun 14
I would not hesitate to recommend Pipe Perfection. I found every contact I had from the office staff to the plumbers to be courteous, helpful and efficient. The job was done on time and everything was left better than it was before.

Efficient and professional service from both Felicity in the office and the plumbers who completed the job. We would use them again. Andrew Griffiths
07:14 14 Apr 14
Just had Kevin come over and clear a sewer line that was blocked, professional prompt service and polite as well! Thanks guys!

"Prompt, punctual, pleasant and professional. Highly recommend." David Fazio
10:32 01 Dec 13

Ian Scott Ballingall
14:01 26 Nov 13
We have used Pipe Perfection Plumbers for almost 10 years for our plumbing maintenance and repairs. I keep using them because they are reliable and punctual, keep us informed in regard to their arrival time and fully explain what work needs to be done. They are upfront about the costs and their work is high quality. For jobs inside the house they take care in keeping things clean and always clean up after their work inside and out. This professional approach will keep me using Pipe Perfection for years into the future. Well done to Darren and his team for building such a reliable business.

Michelle R
07:41 11 Nov 13
We received excellent and prompt service. I loved it that I could book on line and communicate around a booking time via email as it is not always easy to fit home maintenance calls in during business hours. Matt was prompt and super helpful. He gave us advice about other plumbing options around the house but didnt push the things we didnt want done - we really appreciated this approach as it was good to be made aware of things we could do or install that we didnt know about or hadnt thought of. I would definitely recommend Pipe Perfection and will have them back to take care of any future plumbing work.

Phoebe Netto
21:16 06 Nov 13

Karen Eldridge
10:11 06 Nov 13
Top quality workmanship; the guys obviously take a lot take pride in what they do. Professional and courteous communication throughout from initial contact with Sophie to follow-ups with Matt. Definitely exceeded our expectations. I highly recommend Pipe Perfection. Andrew Perkins
12:31 12 Jul 13
Next Reviews
The smart consumer's guide to choosing a plumber
Get your no-nonsense guide to finding a

reliable, trustworthy plumber

here.
By the time you've read the guide, you will feel confident that you know exactly how to find the kind of plumber you'd be happy to recommend to everyone you know.
Plus a $100 voucher to help you with your home maintenance included inside.