Sydney's go-to professional plumbers for
unblocking drains and pipe relining
Drains blocked? Smelly drain? Slow draining toilet? Stormwater drain overflowing? Trouble with your sewer line? Don't put up with quick remedies or short-term fixes for a blocked drain. When it comes to blocked drains in Sydney, our solutions are built to last. Follow our advice, and you'll never need to worry about the same blocked drain again.
Looking for drain specialists to fix your plumbing?
We're here for you. Call Pipe Perfection Plumbers today.
We are your friendly local plumber, fully licensed and the experts in blocked drains and pipe relining, but you'll always be in the driver's seat. Our blocked drain plumber will make sure you understand the options for your blocked drain and keep you updated every step of the way. 
You'll see from our reviews that our licensed plumbers are known for professionalism, punctuality, quality, and efficiency. And there's a reason for this — we take the "perfection" part of Pipe Perfection seriously. That's why we have our 100% Happiness Guarantee — it's fixed, or it's free.
The drain specialists
you need to keep your pipes flowing freely
You know that sinking feeling you get when you flush and nothing happens?
How about the mounting horror as you watch your toilet bowl slowly fill up while it struggles to drain its contents?
We've all been there. Blocked drains can be a nightmare. It makes your home smell, and worst of all, everything that gets flushed down starts rising back up. No one wants to stare down the contents of their toilet before breakfast. There's also a very real fear that blocked drains will cause major damage to your home.
If you're like most people, getting a plumber is probably not high on your to-do list. Until you find yourself in the scenario described above.
The last thing you want is to invest in costly plumbing services to clear a blocked drain, only to have it break down again two months later. That's why you need a licensed plumber who can get to the root of your blocked drain right away.
For 20 years, Pipe Perfection Plumbers has been fixing blocked drains for homes in the inner west and eastern suburbs of Sydney. So we know what it takes to get the job done right the first time. At Pipe Perfection, we do everything we can to make sure your drains continue to flow strongly long after our blocked drain plumber leaves your home. We work to deliver long-lasting, effective solutions, saving homeowners time, money and headaches down the line.
Why you should trust Pipe Perfection Plumbers
to fix your blocked drains
1

. A long-term approach that puts an end to your blocked drain troubles
When it comes to unblocking drains, you don't want someone who'll just slap a bandaid on your problems. What you need is a plumbing service company with the knowledge and experience to provide long-term solutions that get your sewer or stormwater pipes flowing again. When you choose Pipe Perfection, you'll never have to worry about facing the same problem again two months down the road.
2

. Advanced technology to get to the heart of your blocked drain problem
For a quick and accurate diagnosis, Pipe Perfection's blocked drain plumbers use fibre optic cameras. These advanced drain cameras give us greater access to your blocked sewer drain so we can work out where and why you're experiencing problems. That means no more guesswork or operating blindly.
We seek out these particular concerns:
Presence of physical blockages
Cracks in pipes that cause seepage of sewer or stormwater in gardens and under homes
Detrimental changes to pipe levels that cause pipe contents to drain slowly or not at all.
Damage to pipe construction and key system components that protect your home from the main sewers.
3

.  High-powered tools for a strong cleanup of your drain blockages
Our high-powered machinery will quickly clear any obstacles in its way, including blowing through build-ups and tearing up tree roots. The whole lot gets washed away into the main sewers, clearing your drains of debris and restoring a stronger flow.
But a tool is only as good as the person wielding it. That's why our plumbers are some of the best in their field. With years of experience working through tight corners and difficult blockages, they are the team you want for results that last.
4

.  Blocked drain plumbers that'll work with you
Your home is one of your most valuable possessions. That's why we want to empower you to make an informed decision that suits your budget, repair urgency, and style of home.
As the homeowner, you deserve to be kept in the know. That means complete honesty and transparency from us always. Our specialist drain plumbers will carefully assess damages to your pipes, as well as cracks or broken core structures of your plumbing. And then, we'll have a conversation with you to discuss options that suit your needs. You'll also be kept updated on our progress every step of the way.
5

. A track record of clearing blocked drains you can trust
For 20 years, Pipe Perfection have been clearing blocked drains and maintaining pipes in Sydney homes. Our Sydney plumbers have completed 2,900 drainage services to date. And with over 100 5-star reviews from happy customers, our track record speaks for itself.
Our process to clear your blocked drains
Pipe Perfection Plumbers has perfected the process of clearing your
blocked drains in a professional and efficient manner.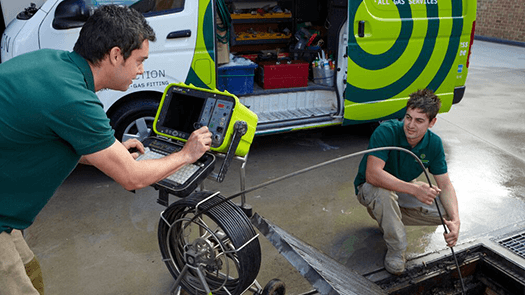 Diagnosing, verifying and recommending a solution
Our Sydney plumbers will use fibre optic cameras to get to the bottom of your plumbing problems. With a process designed to avoid assumptions or vague diagnoses, we can ensure a faster and more permanent solution. We will go over different options with you until you find one that meets your budget and plumbing needs.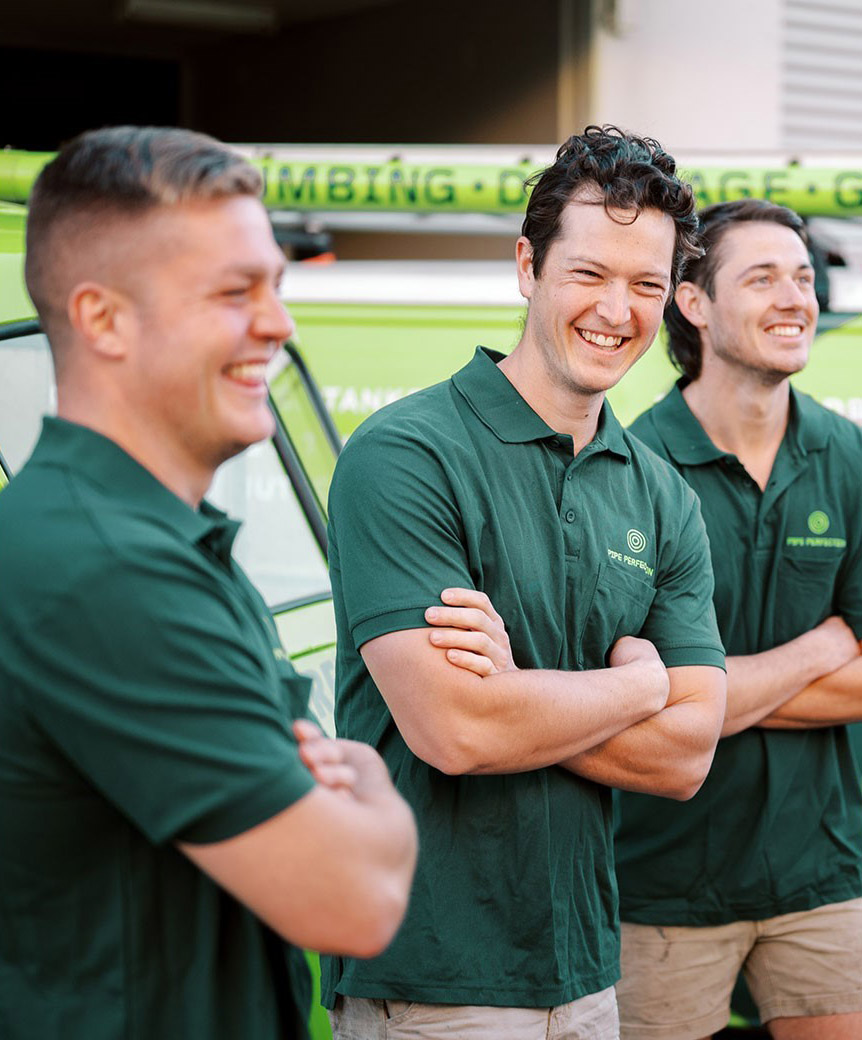 Once a decision is made, the real work begins
We at Pipe Perfection know that careful preparation is half the battle. We undergo meticulous planning to maximize our efficiency while ensuring minimal disruption at your home. Our aim is to clear your blocked drains as quickly as possible while ensuring we deliver high-quality, long-lasting results.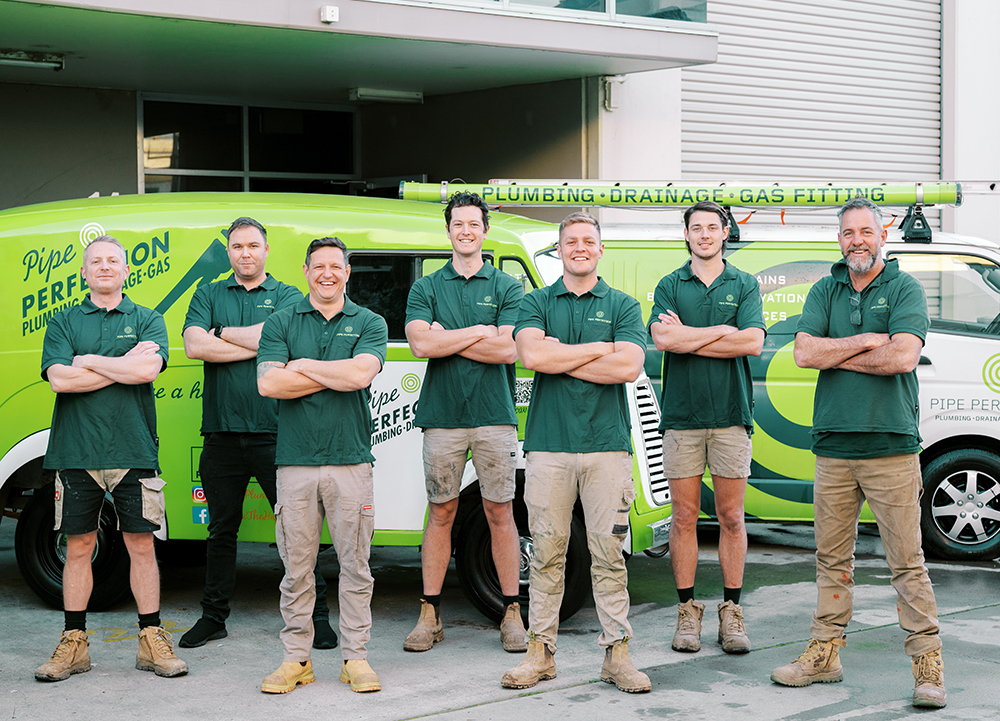 Cleaning up after ourselves
No one likes a mess. That's why we guarantee that you won't find any once our Sydney plumber is done. We keep our work site spotless and take our mess away with us after we've completed your plumbing repairs. The only way you'll ever know we were here is because your toilets will flush properly, and your drains will start to empty again.
A first consultation to find the help you need for your blocked drains
Understanding is the foundation of all good relationships. That's why we spend our first consultation getting a better picture of your needs and concerns regarding plumbing. We start with questions like:
Are you experiencing drains that are slow, gurgling, or filling back up?
Are you facing issues with more than one drain?
How long has your drain been blocked?
Are there any discharges from the sewer outside?
Your answers to these questions give us an indicator of how urgent your problem is and the severity of your drain blockage. If you're dealing with a minor hair obstruction, for example, we can provide some DIY solutions that are far more cost-effective than hiring a professional plumber.
Next, we'll select a service time that's convenient for you within a time frame that suits the urgency of your problem. On the day of service, you'll receive a confirmation and updates regarding your plumber's arrival time.
Our tools to fix your blocked drain
Pipe Perfection uses a variety of plumbing equipment that
help our plumbers fix blocked drains.
Pipe inspections to keep your drains healthy
Pipe inspections are an essential part of keeping your drains and pipes in top shape. That's why regular pipe checks are offered as part of the Pipe Perfection process, providing homeowners with peace of mind knowing their piping is working the way it should.
In the event of a blockage, one quick inspection will give us a better clue as to what's causing the blocked drains.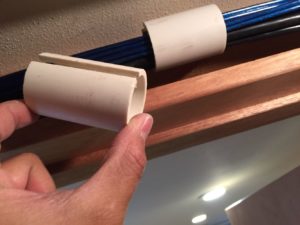 Pipe cameras for an inside look at your pipes
The cause behind a clogged drain isn't always obvious on the outside. That's why it's always helpful to get an inside look at your piping. That's why our team at Pipe Perfection uses fibre optic cameras to get a better look at what's going on in your drainage pipes.
Our cameras are attached to a cable and used to maneuver through your drain system. This gives us a set of eyes underground to spot root blockages, cracked pipes, foreign obstructions or debris, pipe misalignments, or other concerns. Then we can determine which tool is most equipped to fix the clog.
Jet blasters – a plumber's weapon of choice
Jet blasters send high-pressured water through your pipes, effectively blasting through blockages or drain build-up. Not only do our hydro jets fix your blocked drains, but they're also effective in flushing away residue clinging to your pipe walls.
Best of all, jet blasters will clear a blocked drain without creating a mess in your home or office space.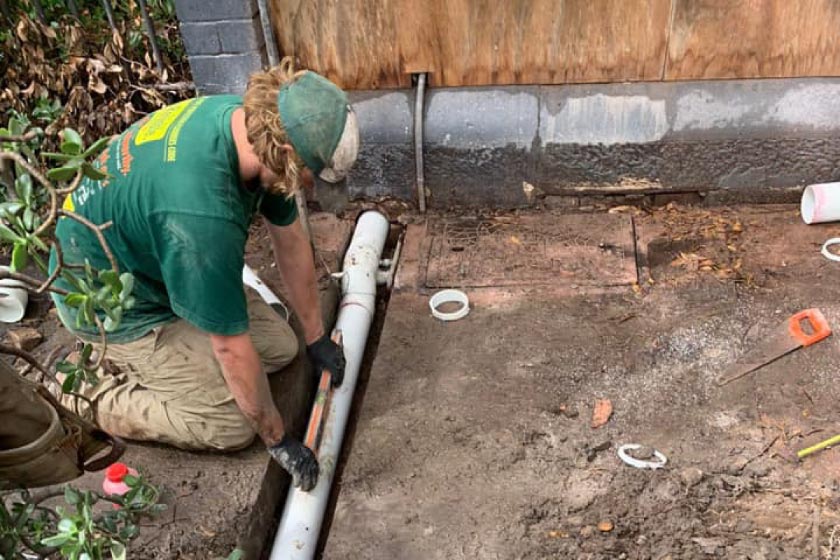 Pipe relining as a final solution for blocked drains
We do our best to clear blockages with our jet blasters, but it's not always enough. Sometimes we'll encounter stubborn clogs that just won't budge. Other times, we might discover some serious anatomical problems with the pipes. In both these cases, we'll either replace, repair, or reline your pipes.
Here's how we reline your pipes in the event of a serious problem with your blocked drains:
Once we've identified the issues present from our cameras, we mark the problematic areas along your sewer lines. Depending on the severity of the issues and our client's budget, we propose a list of possible solutions.
With a sewer service diagram from Sydney Water, we can generate a picture of your plumbing system. To avoid errors or inaccuracies, our team will also use pipe locators to find and map out each section of your sewers.
Then we plan which pipes need replacing and the best ways to do so. Sometimes key sections of the pipes may be under immovable structures, making replacements impossible. If that's the case, our team will consider alternatives like pipe relining or rerouting. We also take the location of your boundary trap into consideration when replacing your pipes.
The next step is to get down and dirty with digging. We'll clear out the area surrounding your pipes so we can remove them safely and efficiently.
We build in a new support structure for the pipework, install the new pipes and test them. Once we're confident the pipes are functioning as they should, we replace the ground around them so your yard looks as good as new.
You'll get to enjoy brand new pipes that are well-supported and guaranteed to last at least your lifetime.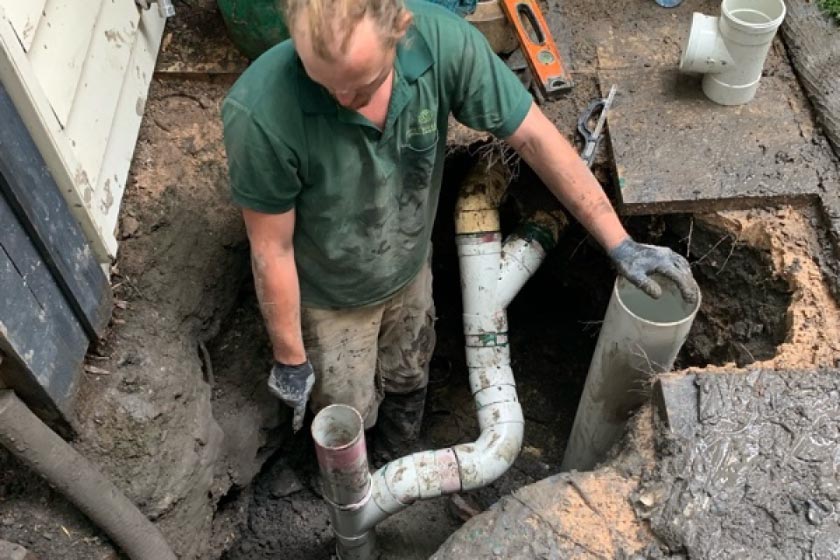 Do you live in an older Sydney home?
People may be unaware that older Sydney homes still use terracotta(clay) pipes to transport waste from the home to the main sewer pipes. Over time, these pipes become brittle and faulty due to cracks, tree roots growing into the pipelines, or shifting earth around them. And once your aging pipes begin to fail, your drainage problems won't cease until your pipes are repaired or replaced.
Getting your pipes checked is easy and inexpensive. Our Sydney plumber can arrange for an examination using a fibre optic camera that will:
Indicate whether your pipes are damaged or blocked
Help you plan for preventive measures like pipe replacement or pipe relining
For years, Pipe Perfection has worked with some of Sydney's oldest homes. That's how our blocked drain plumbers and drain specialists understand the most common issues these older homes face and the best ways to fix them.
We do whatever it takes to clear blocked drains.
How much does it cost to clear a blocked drain?
When it comes to clearing blocked drains in Sydney, it's hard to pin down a number because several factors affect the cost. That's why you want a licensed plumber to come by your home to examine your pipes before giving you an estimate.
After all, there is no way to definitively diagnose your blocked drain without installing a camera down your blocked sewer drain to identify the source of your problems. So a Sydney plumber will need to inspect the drain blockage before quoting a fee.
Pipe Perfection offers a refund on your callout fee if you decide to proceed with us. We know no two homes are the same, and every blocked drain is different. That's why once our assessment is complete, we'll advise you on the next course of action along with a price estimate before we begin work.
Here are other factors that can also impact the cost of clearing a blocked drain: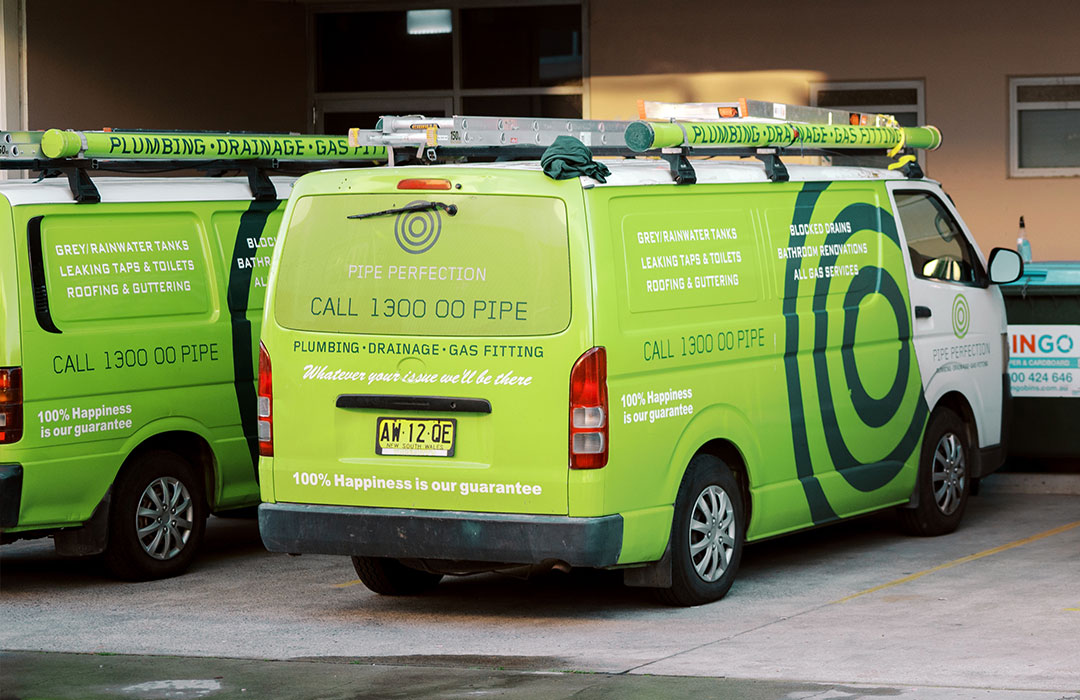 What is the cause of the drain blockage?
The type and severity of your blockage will influence how much it costs to fix it. A hairball clog in your bathroom drain can be cleared without much expense.
But if tree roots, broken twigs, and other forms of hard debris find their way into your pipes, repairs become considerably more complicated.
Food waste, grease deposits, and sanitary items are also more costly to remove.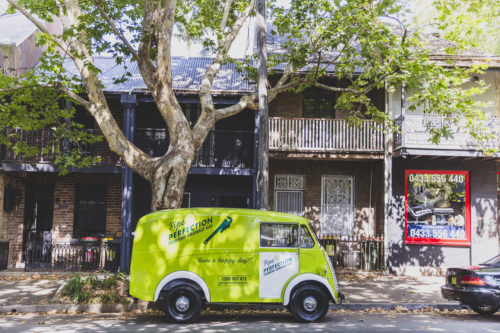 Do you need pipe replacements?
Certain blockages can be dealt with by repairing the damaged pipes. But if we find evidence of more serious underlying damages to your sewer pipes, they may need to be replaced.
The installation of new drainage piping is a more comprehensive process than simply clearing a drain or replacing some pipes.
As such, there are higher costs associated with this plumbing service.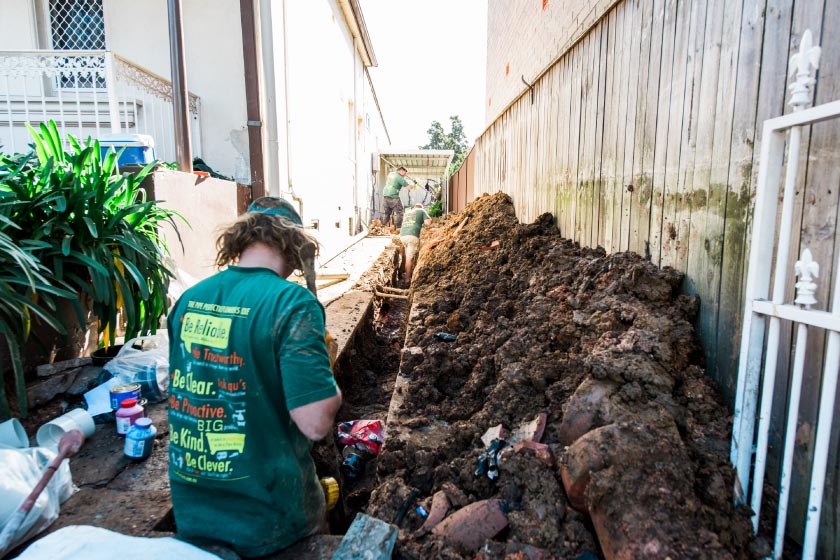 How urgent is the plumbing problem?
Plumbing emergencies can happen. And when they do, they can also factor into the cost of plumbing services. If you call for a Sydney plumber outside of regular business hours, such as late at night, during weekends or holidays, you can expect a higher cost of service. Sydney emergency plumbers who respond to urgent requests may charge an emergency callout fee, as well as a higher hourly rate. You could end up paying double the regular rate for plumbing services.
100% happiness is our guarantee
We live by the Pipe Perfection Plumbers Code. That means delivering a quality plumbing service solution to our clients that gets things right the first time.
We've helped hundreds of happy customers get their homes back to normal by clearing their drains and restoring flow to their drain pipes. That's how we know our method works. But if for any reason, our craftsmanship doesn't work for you, we'll fix your pipes for free. That is our Happiness Guarantee.
And if that's not enough, we also offer a lifetime drain guarantee should we ever need to reline or replace your pipes. If the section we repaired ever gets blocked again throughout your home ownership, we'll repair them for free with no extra charges for parts or labour. That's how confident we are in our ability to get it right the first time.
Don't let a blocked toilet or clogged pipe get in the way of your daily life. Call Pipe Perfection Plumbers for a no-obligation assessment today.
Frequently asked questions about blocked drains
Here are some of the most frequently asked questions from our customers:
Do I need a plumber for clogged drains?
Blocked drains are a common problem for homeowners. Blocked drains can occur because of many things, but it is usually caused by toilet paper, hair or grease that has built up in the drain over time.
Remember that DIY rarely works in the event of a serious drain blockage. This kind of build-up isn't always something you can fix with baking soda and vinegar, so hiring an expert is often your best option to avoid getting into further trouble down the line.
Pipe Perfection is one of Sydney's leading plumbing companies that specialize in fixing blocked drains. Our skilled team of blocked drain plumbers is constantly on call to solve any drainage problems that may occur at home or work. We'll make sure your blocked drain is fixed quickly and efficiently with the least amount of fuss possible.
When should you call a plumber for a clogged drain?
Blocked drains can be a real problem, not only because of the inconvenience and mess they cause but also because it might point to an underlying issue that is going on in your plumbing system. Here is our advice as to when you should call for professional help with blocked drains:
Your water drains slowly or doesn't drain at all from more than one of your fixtures, including your kitchen sink, shower, or bathtub.
Your drain is overflowing back into your home or out into the garden.
There are sewer contents or toilet paper on your lawn.
More than one drain in your home is blocked or draining slowly.
You've made DIY attempts to fix your blocked drain but to no avail.
How do I unclog a drain?
If you find that there is just one blocked or slow drain, here are some things that can be done on your own before calling a professional:
Fill half of your kitchen sink with water. If you have a blocked double sink, plug one of the sinks with a damp cloth. Cover the overflow hole if it's your bathroom sink that's blocked.
Using a plunger, plug the open problematic drain.
Push the plunger up and down. Pull the plunger off, then repeat the process a couple of times.
Neglected pipes are a serious threat to your home's plumbing system. The build-up in pipes from hair, grease, or rust can wreak havoc on any household that relies on its pipes for basic needs like cooking and showering.
Homeowners can avoid unpleasant and inconvenient blocked drains with preventative pipe maintenance. This is the simplest approach to keep your house's plumbing system running smoothly year-round, without any unwanted surprises or frustrating malfunctions. Pipe Perfection offers an affordable maintenance service that will save you hundreds in pipe repairs or replacements down the road.
Why do my drains keep blocking?
Blocked drains aren't always an emergency, but they can lead to more serious problems if left untreated for too long. Blocked kitchen sinks are usually the result of solid waste like food scraps or grease build-up from cooking oil that forms into fatty acids.
Blocked drains are usually the result of a build-up of organic matter such as tree roots or non-flushable items thrown down the toilet. Even flushable materials may block your drains if they catch on damaged pipes.
These build-ups clog pipes over time, causing them to overflow with water when you flush your toilet or run your sink. Obstructions in blocked sewers can also be caused by tree roots that have grown through underground cracks in the concrete foundation.
How do I avoid blocked toilets and drains?
As a homeowner, you want your home to be in good shape. The last thing you need is for your drainage system to fail. If you want to avoid future problems with your pipes, here are a few suggestions to keep your drains running smoothly:
Avoid a plumbing nightmare by using a mesh cover over all your kitchen sink and bathroom floor drain. This prevents food scraps, soap particles, or hair from clogging up your pipes.
Grease or oil can accumulate on your pipe's inner walls, causing a blocked drain. So instead of allowing grease to go down your sink, pour it into a sealable container and toss it in the garbage or pour it in the garden away from your plants.
Keep your kitchen sinks free of oil or grease build-up by pouring a kettle of boiling water down your drains once a week.
Use enzyme-based products like Bio-Clean to dissolve the mild build-up of organic matter.
Stick to milder products when you're cleaning your toilets. Certain chemical drain cleaners are too strong and may corrode your pipes.
It goes without saying that only human waste and toilet paper are meant to be flushed down the toilet. Attempting to flush down any other material like paper towels, sanitary products, or even flushable wipes can create a toilet blockage.
Make sure your gutters are clear and free of debris such as fallen leaves and tree bark. Summer storms, where rain falls hard and heavy, can cause gutters to overflow if they aren't cleared.
Make sure any gullies in your garden are cleared. These are your emergency overflows to prevent sewage from backing up into your home. Clear away any dirt, soil, or leaves that may have fallen in them.
What are the advantages of regular drain cleaning?
Blocked, overflowing, or leaking drainage pipes are more than just an inconvenience. They also pose a significant risk of damage to the surrounding areas and structures in your home. Regular drain cleaning helps prevent these from occurring.
Most blocked drains are caused either by too much solid waste going down your pipes or because they're not being used frequently enough, which allows them to become stagnant. In both cases, regular maintenance will help you avoid costly repairs further down the road as well as saving money on water bills associated with inefficient drainage systems.
What is considered an emergency plumbing situation?
A simple blocked drain or leaky pipe can be disruptive in and of itself. Plumbing emergencies, on the other hand, are far more serious and often require immediate assistance. Unlike the typical drain hairball, a plumbing emergency can be a stressful experience and can have dire consequences for your home.
Here are a few problems that call for emergency plumbing services:
Blocked toilet
A toilet can overflow for several reasons, including clogs or a faulty float system. A blocked toilet can quickly wreak havoc if it's not addressed immediately.
Before calling in a blocked drain plumber, make sure your toilet's water supply is turned off to limit the damage to your bathroom. You can do so using the water supply valve behind the toilet.
Blocked sewer lines
A clogged sewer drain is one of the most critical plumbing emergencies you can face. Call a blocked drain plumber immediately if more than one drain is slow to empty.
If the blockage is severe enough, the contents of your sewer could be forced backwards into your home. This can be seen when there is sewage or toilet paper that has been pushed out through a gully and into your lawn or garden.
Blocked stormwater drains
When your stormwater drains block and fill up, the rainwater can run from gutters into the ceilings and cause water damage to your walls, ceilings or electrical sockets. Your home is at risk of flooding and other costly damage like mould growth or even weakened structural integrity.
It's important to call a blocked drain plumber quickly if you spot overflowing gutters, multiple blockages, water running from the bottom of outside drainage pipes or water pooling around the outside of your home.
Are you constantly dealing with blocked toilets or overflowing sinks? Does it seem like your water refuses to come out right when you need to use it most?
No one wants to experience the same clogged toilet or drain twice. That's why Pipe Perfection is committed to not only solving your current drain blockage but also ensuring that it doesn't happen again in the future. Our team is made up of licensed plumbers who've been serving Sydney homes for 20 years. If you're looking for a reliable and permanent solution, give us a call, and let's talk.
For more information on clearing drain blockages, check out
Testimonials from happy clients
Here are some of what our satisfied clients had to say