When you consider that hot water usage accounts for one-quarter (or more) of your household's energy expenditure, imagine how much a defective system is costing you!
Act now as defects could be increasing utility and water bills
So, what are your options?
Do some simple troubleshooting (or just skip straight to step 2 if you're not a DIY'er)
Have a plumber repair the hot water unit
Have a plumber replace the entire hot water system
Simple DIY Troubleshooting
A handy person with time to spare can easily take care of a few important hot water system tasks to try to get them functioning again.
Step 1: Confirm you have a gas hot water system.
A gas hot water system has a manufacturer's blue star rating sticker that says 'gas' and has three pipes.
(FYI – An electric hot water system has a manufacturer's sticker that states 'electric' and has two pipes are coming into/going out of the unit.)
Step 2: Troubleshoot a gas hot water unit
Hot water is cold, cool or when the temperature is fluctuating
There is a leak from the bottom of the tank
Rusty water is leaking from the hot water system or is coming out of the taps
You smell sulphur or "rotten eggs" around the hot water unit
A leak from a valve (=tap) and/or pipe that enters/exits the unit
If there's a leak, you need to stop it to prevent water damage or damage to the tank unit if it's allowed to run dry.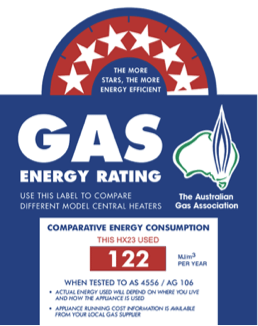 Repair or Replace?
Consider this:
An average hot water system will only lasts 8 to 12 years if it hasn't been maintained properly.
If your system has been regularly maintained – you may get as much as 25 years of service!
But DO consider replacement instead of repair if:
Your gas hot water system is over 10 years old. Its efficiency deteriorates by 50% and your running costs will be much higher than they should be – and who needs that!
You have an old system and simply want to save money with a more energy-efficient unit.
Book our friendly team today to discover Pipe Perfection Plumbers' difference.