The 12 Plumbing Tips of Christmas …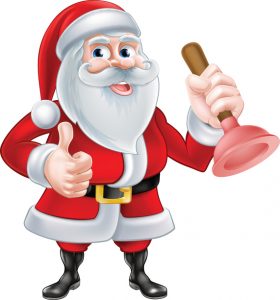 Christmas often means a whole lot more of everything – more eating, drinking, cooking, kitchen waste, water use, house parties and visitors galore! – all putting considerable stress on your household pipes.
So to make sure you are prepared, we have put together the "12 Tips of Christmas" and here's the first 5 to help you get your Bathroom, Laundry and Hot water  sorted…
Christmas Bathroom and Laundry Tips
Tip #1:
Have an embarrassing ugly bathroom for your guests to use but don't have the time or money for a full makeover? Even just replacing the horrid old taps will give your guest bathroom a bit of wow factor but won't break the bank. We also have some other great ideas for a bathroom spruce-up here .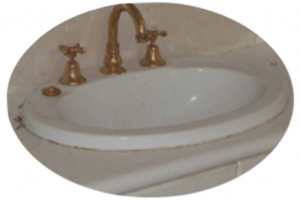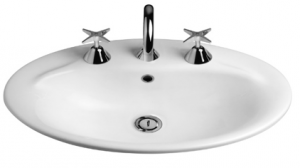 Tip #2:
Ensure everyone can answer the call of nature – If there's more than one guest wanting to use the toilet, make sure they let the cistern refill before flushing it again. Flushing a toilet too many times can mean there's not enough water to clear the system, resulting in blockages and backups!
Tip #3:
Make sure your laundry loads are full – with all those extra towels and linen – don't run your washing machine for just a few items. The water bill that comes from all of this extra activity can be a little shocking when it arrives in the New Year!
Christmas Hot Water Tips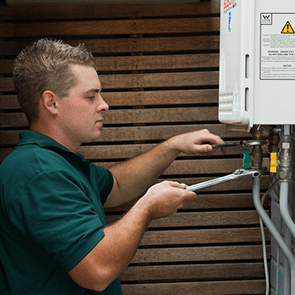 Tip #4:
Ensure there is enough hot water – Extra guests mean extra showers. Ask your guests and family to stagger their showers over both the morning and night so there isn't as much pressure on the hot water.
Tip #5:
Get your Hot water checked before the guest and visitors arrive! With extra visitors in the house, running out of hot water doesn't have to be inevitable. It may be time to replace an ageing hot water system now rather than later. If you have the time and the patience to check your hot water system yourself or we can service and test the system for you.
Need some Professional Help?
If you need to fix a problem now or just wanting to get something checked out – we would love to help. Contact us now.
If you'd like monthly tips to keep your home in tip top shape AND a $100 discount on our services, click below.